Whether you are in college or university, you will eventually be tasked with writing a reflection paper. Expressing your thoughts can be challenging due to academic writing constraints. This project provides a unique opportunity to express yourself compared to other college assignments. It encourages you to embrace your perspectives and communicate them effectively to others. The reflection paper plays a crucial role in fostering self-understanding and academic success. Let's strive to create an impressive reflection paper that leaves a lasting impact.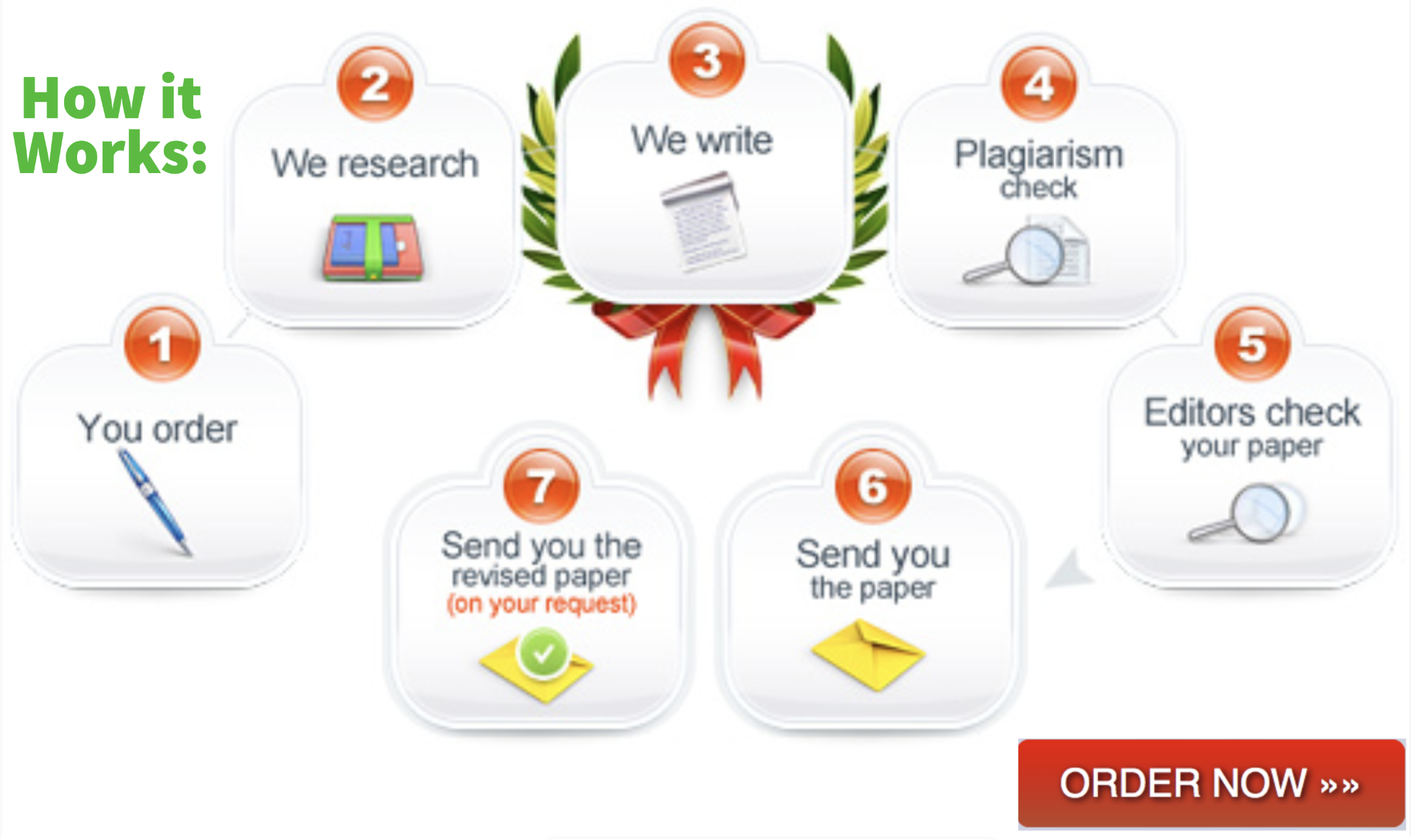 A reflection paper definition
If you find yourself struggling with the question, "what is a reflection paper?" let's clarify it. A reflection paper is an essay in which you ponder upon a subject and articulate your thoughts. This type of essay is often assigned to students after they have read a book or watched a movie. It may also be used in a professional context to reflect on an individual's behavior. Additionally, you can create a reflection paper for personal purposes, helping you sort out your ideas and emotions about a specific topic. As a student, you'll typically receive a prompt or question to guide your reflection.
A guide on writing a reflection paper
When writing a reflection paper, it's essential to be more contemplative than descriptive. The process involves learning, investigation, and justification. Here's a step-by-step guide, prepared by expert writers at Customnursingpapers.com, to help you succeed in crafting an excellent reflection paper. Let's delve into the steps involved in writing a reflection paper:
Understanding the university policies and procedures
Before diving into your reflection paper, familiarize yourself with your university's grading parameters. Each university has specific guidelines, covering crucial points, formatting requirements, topic selection assistance, and more.
Picking a topic
The first significant step is selecting a topic that you are familiar with and can vividly recall. Many universities advise choosing a well-known topic or one related to your curriculum, such as a book review or reflection on a summer industrial trip. Opt for a topic that is easy to explain and relatable.
Brainstorming
Writing from memory may seem straightforward, but it requires a clear mental image of the event. Develop the ability to recall past experiences to write a compelling reflection paper. Sit comfortably in a quiet space and try to recollect everything about your chosen topic or incident. You can use the key points from the Gibbs reflective cycle to guide you through this process. Be descriptive and go over the incident multiple times, taking note of new insights each time.
Make an outline
Creating a general outline is crucial before starting any academic writing, especially for a reflection paper. Carefully analyze and organize the contents of your paper to make it impressive. Your outline should include critical points that align with the paper's assessment guidelines, maintain brevity, and ensure a smooth flow of ideas. Keep a notepad handy to jot down the topics you want to cover.
Creating body paragraphs
Start by writing your body paragraphs following the outline you created. Each paragraph should be concise and logically ordered. Your reflection paper's content should be clear and avoid unnecessary complexity.
Creating the introduction and conclusion
Finish your paper by crafting the introduction and conclusion. Writing the introduction at the end ensures that it encompasses all the essential information and critical points discussed in your paper. It also allows you to revise the paper before proofreading and editing. By following these steps, you now have a comprehensive understanding of how to write a reflection paper and the elements it involves. To further enhance your skills, read articles and reflective essays written by experienced authors during your spare time.
Tips for writing a reflection paper
Consider the following points when writing a reflection paper for college assignments. Apply these tips along with the other rules you have learned in class to enhance the quality of your work:
Style of writing
Use a conversational yet formal writing style when crafting your reflection paper. This approach helps you connect with readers and express your thoughts concisely without using long, convoluted sentences. Imagine speaking face-to-face with your audience to effectively convey your ideas and feelings.
Avoid plagiarism
Always produce original work for your reflection paper. Learn from your experiences, share them, and present your thoughts. When using someone else's words or ideas, use quotation marks and cite them appropriately using footnotes or APA-style referencing.
Grammar
Thoroughly check your reflection paper for any grammar mistakes that may alter the meaning of a sentence. High-quality writing is expected from readers, and errors can leave a negative impression.
Sources
Include reliable sources, such as real-life examples, facts, or stories, to support your thesis statement. Avoid inventing unrelated stories to maintain originality and make your paper more engaging.
Avoid making mistakes
Writing papers on different topics helps you identify minor errors that can significantly impact sentences or paragraphs. Always proofread your work and consider having someone else review it before submission.
How to begin a reflection paper
Start by understanding the type of reflection paper you will write, whether it's professional oral, academic, or personal. Carefully read the material you'll be reflecting on, highlighting the main concepts and ideas. Summarize your paper to ensure all key points are covered and consider using visual aids like graphs, diagrams, or charts to aid comprehension. Engage in brainstorming after comprehending the material, allowing you to create an organized outline for your paper, ensuring a smooth flow of ideas.
Format for a reflection paper
Here are the crucial parts of your reflection paper format:
Start with a brief introduction
Include an introductory paragraph at the beginning of your reflection paper, stating the problem you'll discuss and what you've learned from it. Make your introduction clear and attention-grabbing, with a concise and focused thesis statement.
Write the body
Describe the experience and the lessons you learned in the body of your paper. There's no set format for this section, but be specific when describing the event's details. Analyze how the experience affected you and consider both positive and negative consequences. Base your reflective essay on your thoughts, beliefs, and considerations without requiring additional research.
The conclusion
Conclude your paper with a specific summary restating your thesis and main points. Reflect on how the event impacted your life and what changes it brought. Make your reflection paper engaging and accurate, expressing your thoughts and feelings to captivate your readers.
How to Write a Reflection Paper Introduction
Professors often assign reflection papers to evaluate students' understanding and observations from class assignments. The length of most reflection papers typically ranges from one to two pages.
To craft an effective reflection paper, students should begin with an introduction that introduces the topic and presents the thesis statement. Here's a step-by-step guide on how to write a reflection paper introduction:
1. Create an outline for your paper: Decide on the topics you want to cover and the number of paragraphs your paper will have. Number each section and provide a one-sentence summary for each.
2. Introduce yourself with a factual statement: Begin your introduction with a factual statement related to the subject to capture the reader's interest. Ensure your thesis statement remains focused on the topic without resorting to generalizations.
3. Add one phrase to an opening statement: Continue the ideas from your opening statement with one or two additional sentences. You may incorporate key facts from your completed assignment or discuss overarching themes.
4. End your introduction with a thesis: A reflection paper, like any other paper, requires a clear thesis statement that highlights significant findings and explains how you will support them. Throughout the rest of the paper, stick to your stated position.
Topics for Reflection Papers
To produce a compelling reflection paper, choose a familiar, distressing, or inspiring topic. Sometimes, you may not have the option to choose, and in such cases, it's essential to rely on your abilities.
Writing a reflection paper takes practice. Here are some reflection paper topics for you to consider as an exercise or to gain a better understanding of this type of assignment:
1. Things that make you happy
2. How to handle stress
3. Are we alone in the universe?
4. Your favorite place on the planet
5. How to admit when you're wrong
6. How do you feel when you tell lies?
7. The most difficult challenge you've ever faced
8. The top ten essential qualities in people
9. The most unusual place you've visited or wished to visit
10. The significance of school/college/university in your life
11. A person, event, or situation that has influenced your life
12. A notable individual (your choice) and their historical significance
13. How social media and television influence our decision-making
14. How technology will change the world in the next 100 years
Reflective Writing Types
Reflective writing allows you to explore how your observations and experiences have shaped your thinking and openness to new ideas. Professors often require reading reflections to encourage critical thinking about a text rather than mere summarization.
Engaging in reflective writing improves analytical skills as it compels you to explain the reasoning behind your thoughts and feelings. It requires acknowledging that your assumptions and preconceived notions influence your perspective.
There are various types of reflective writing, each with its unique approach:
1. Reflective experience: This type of reflection helps link theory and practice in various fields such as business, nursing, social work, forensics, and education. Reflect on your experiences in a placement and evaluate them based on specific frameworks or objectives.
2. Critical analysis of an incident: Common in courses like health and social care or teaching, this type asks you to closely examine a challenging event from your practice, identify difficulties, evaluate your decisions and actions, and learn from the experience.
3. Reflective report: The focus and organization of a reflective report are less rigid than those of a critical incident report. You can choose to concentrate on one or several events over time, focusing on a particular aspect of your practice or exploring new subjects.
4. Demonstrating professional characteristics: This type focuses on recognizing and showcasing your improvement, often tied to specific criteria. Similar to writing a job application or annual appraisal, you reflect on your academics, placements, or voluntary work to demonstrate growth.
5. A learning log or a journal for reflection: This ongoing activity, spanning a training or development period like a placement or course, resembles a diary or blog with consistent, chronological entries. It encourages you to reflect on lessons learned and may be submitted as a portfolio for evaluation.
6. Case study: Case studies can be reflective when you apply theories, ideas, or models to your own experiences, demonstrating your understanding of the subject matter while balancing theory and practice.
Example of a Reflection Paper
Writing a compelling reflection paper involves more than just recounting incidents from your life. It also includes sharing your opinions on specific life situations, discussing moral and ethical aspects, and drawing valuable lessons from personal experiences.
While some students may find it challenging to write reflective essays due to addressing unpleasant feelings or unfortunate events, it's important to remain genuine and candid. Avoid writing about topics that don't resonate with you, and instead, focus on issues that hold significance in society, offering suggestions for improvement.
The Reflection Paper's Outline
A well-structured reflection paper should follow a clear outline, including the introduction, body paragraphs, and conclusion:
1. The Introduction: Introduce the topic you are reflecting upon and provide your perspective, thoughts, or feelings about it. Review your work and conclude the introduction with a thesis statement outlining how the subject impacted you.
2. The Body Paragraphs: Use the body paragraphs to delve into the concept and share your experiences related to the topic. Connect each new section to the previous one, and use topic sentences to guide your readers through the discussion. When reflecting on specific seminars or lectures, highlight unique ideas or insightful experiences that influenced your perspective.
3. The Conclusion: End your reflection paper with a conclusive section that offers your overall insights on the subject. Summarize what you've learned and describe the overarching lesson you gained from your experience. In the conclusion, revisit the key ideas presented in the body paragraphs and present your final thoughts in no more than two paragraphs.
To Sum It Up
In conclusion, writing a remarkable reflection paper requires careful topic selection and attention to the specific requirements of the assignment. If you find yourself struggling, don't hesitate to seek professional help, where you can receive practical advice and assistance to create a flawless paper. If you need guidance or support, you can reach out to Customnursingpapers.com.