Social Determinants of Health iHuman Simulation: Carolyn Cross
Introduction
Reflection in nursing does aid nurses to enhance their clinical knowledge. Vital in each practice, it is our sole duty to reflect upon our actions thus enhancing our clinical judgments of issues about our scopes of practice, as the main aim of reflective nursing (Patterson et al., 2016). To this, reflections are encompassed in all nursing actions, and closely vested in the nursing curriculum, vital to all learners. It is a critical component to all nurses regardless of our qualifications, novice nurses, and expert nurses in various areas of specialization do embrace the act of reflective nursing in our daily practice. The focus of this paper is to reflect on an interview I had with Carolyn Cross middle school learning specialist living with her husband and two sons.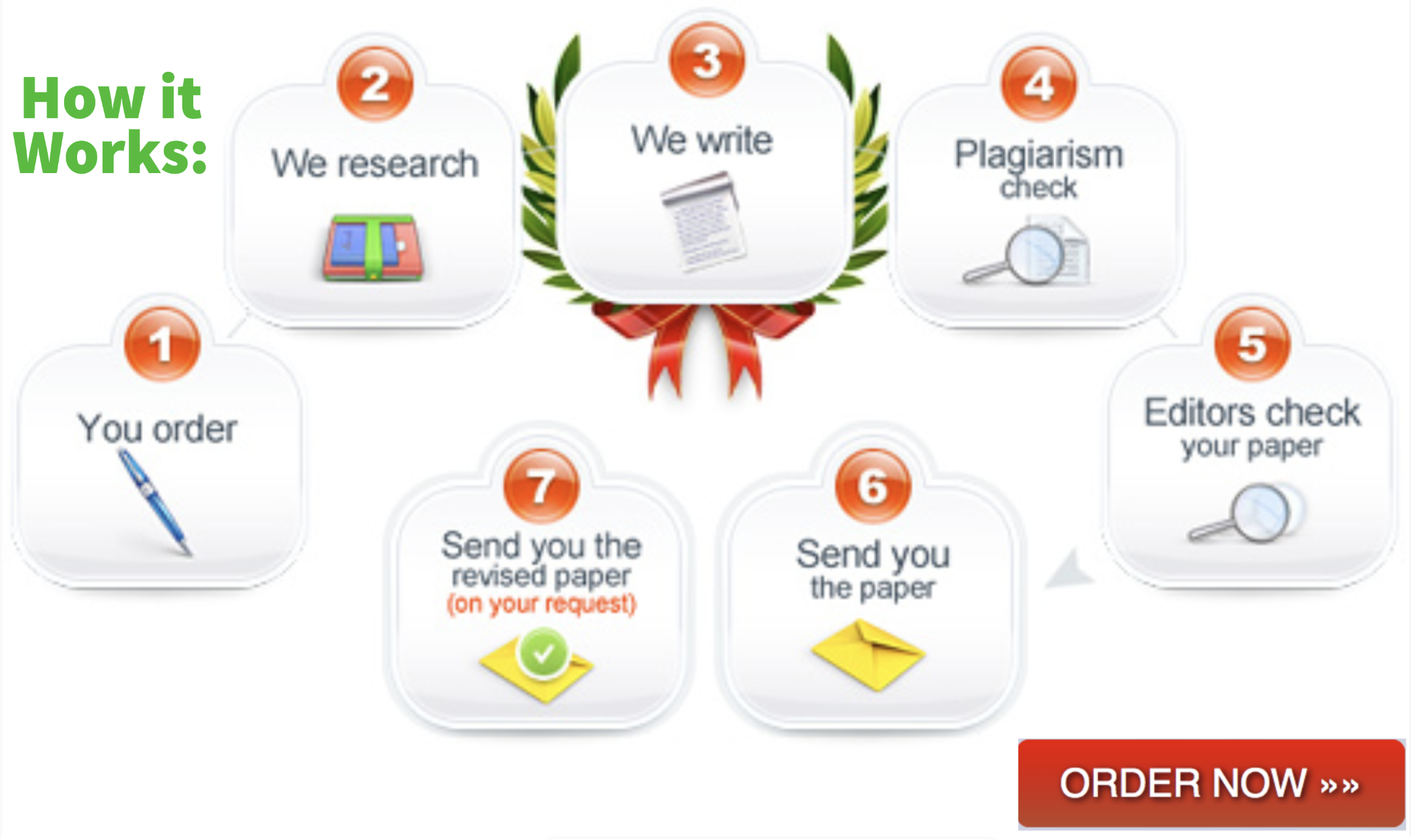 Interview techniques used during the interview
A myriad of practices can be employed to improve the quality of data collected during a comprehensive health assessment, as such was the case during my interview with Carolyn Cross, I opted to choose an appropriate interview location, use open-ended questions, adaptive questioning and displayed appropriate non-verbal communication cues. These also aid the nurse to build a rapport with the client as in turn making the patient feel at ease, empowered, and significantly supported (Machlin, S& Adams., 2017).
Appropriate interview location
Socially, the location in which an interview takes place determines the trajectory the interview is likely to take, though simple a task, the complexity of the craft of selecting an appropriate interview location does encourage the client to freely divulge data that may be relevant to the task at hand as a good history does determine the nature of management to be followed (Effective nursing health assessment interview techniques., 2020). Making sure the room is neat, organized, and adhered to the social distancing regulations and silent devoid of any distractions (Patterson et al., 2016). Such an environment does encourage a smooth transition during the interview process.
Use open-ended questions.
Such questions required Carolyn Cross to respond with more as compared to the simple nod of the head, they encouraged her to openly disclose medical information as a result in providing me with comprehensive data.  She provided insightful responses to the questions asked as they did allow me to obtain more information from the client, Carolyn Cross provided more complete information and enhanced accuracy in my assessment in turn resulting in appropriate patient-specific care. For instance; "How can you describe your health including access to healthcare services and your health-seeking behavior?" did allow the client to client to provide information on her residence, proximity to her primary care physician's office cost to visit the primary care physician, the tests she had done in the past, and her healthcare plan
Adaptive questioning
This a guided approach towards any health assessment interview and it contains a select group of guided questions thus easing the flow of the interview questions. To that, it systematically arranges questions further ensuring that the healthcare the provider starts from simpler to more complex questions or rather finishes the interview with sensitive questions (Effective nursing health assessment interview techniques., 2020). The interview was commenced with general questions then gradually narrowed down as a series of questions gradually followed suit.
Appropriate non-verbal communication cues.
Often a tine one gives off more to persons by their non-verbal cues displayed by the respondent and the interviewer such as posture, eye contact, and facial expression (Effective nursing health assessment interview techniques., 2020). Being in tune with the patient's non-verbal cues helped me understand the patient fully whenever the opportunity presented itself, appropriate therapeutic contact such as placing my hand on the patient's shoulder did further reinforce the history obtained from the client.
Justification of questions asked
Social determinant: Health and healthcare
Question asked:  How can you describe your health including access to healthcare services and your health-seeking behavior?
Justification: as provided earlier, this question did provide for a perception of her health-seeking behavior. This question does aim to identify any hindrances for her towards seeking the healthcare services that she might need.
Carolyn Cross' responses: she lives I close proximity to her care provider's office and has no problem accessing them when the need arises or for regular check-ups, thus emphasizing her good health-seeking behavior.
Social determinant: economic stability
Question asked: she was asked how she could describe her financial stability, housing, and employment?
Justification: financial aspect towards the provision of healthcare needs one might incur is vital to all. It's vital as brings to light if the client is covered by any insurance company to curter to her healthcare needs.
Carolyn Cross' responses: being an employee, and as is required by law for all to be covered by insurance companies, she is covered by her employer.
Social determinant: Education
Question asked: Can you kindly take me through your education and how it has helped you this far?
Justification: understanding a client's educational background does give the healthcare provider a minute scope of the type of client at hand. The educational level does give the healthcare level a clue on the trajectory to adhere to or rather the simplicity of language to employ so as to facilitate effective communication with the client.
Carolyn Cross' responses: she is a University graduate with an elementary school degree.
Response to questions.
As healthcare providers, it is vital to include all stakeholders in the provision of care. Patient involvement is vital as they are a vital component of the healthcare management team. As care is provided for the, it is vital to include patients in their plans of care. Inclusive of taking into account their data as provided in decision making. Involving patients in care can be achieved through patient education, encouraging feedback, and encouraging the patients to actively ask questions (Rowland et al., 2019). The answers provided by Carolyn will ensure the plan of care formulated is patient cantered specifically to carter for her needs.
Analysis of the patient's health and how it affects her quality of life
Carolyn has a fairly positive approach to life, having a great health-seeking behavior as she does go for regular checkups, her cognitive appreciation is in line owing to her educational levels, she is fairly satisfied emotionally as she can provide for her family devoid of worries as she is insured and she does look forward to advancing in her education thus has a sense of purpose in her life. Having to provide the best possible quality of care to her family does striker her as satisfying indicative of positive eudemonics.
Economic stability and effect on healthcare
Social-economic status: this is often determined by one's educational background, occupation, and income. Often a closer look at these affects the perspective of one's health-seeking behavior. Poor persons often have worse health than individuals from wealthier backgrounds and have poor access to health services. Individuals of lower socioeconomic status can hardly access quality healthcare, reside in safe areas, maintain optimal diets, and make healthier life choices (Arpey, Gaglioti, & Rosenbaum., 2017). Carolyn Cross is able to provide for her family as she is of the middle class and has a constant source of income enabling her to provide for her family and aid them to make healthy life choices.
Employment status: Carolyn Cross being employed and with insurance to cover her coupled up with retirement benefits does enable her to access quality medical services from a myriad of institutions. She has access to a primary care physician.
Housing stability: Carolyn Cross resides in a friendly neighborhood and has easy access to social amenities such as supermarkets, pharmacies, and healthcare services with no reported incidences of violence and abuse. Such a neighborhood is ideal for hiking and exercise.
Educational status
Essentially good education results in better employment in contemporary society, such are linked to acquiring proficient healthcare. Highly educated individuals can obtain better benefits inclusive of better insurance covers for self and for family (Rowland et al., 2019). With higher salaries, individuals can reside in better neighborhoods, provide better nutrition to their families, promote prompt health-seeking behavior, such as the case of Carolyn Cross being a well-educated lady. Having a master's degree in Special Education, she is well versed with the family history of breast cancer in her family, hence her positive health-seeking behavior.
Opportunities and Healthcare barriers
Barriers
Educated individuals in some instances are engaged in official work that they barely get time to give back to the community, to this, they barely get time to exercise hence likely to succumb to lifestyle diseases.  She is reportedly not social as she is often focused on family and her personal life, she might find it difficult to access culturally competent care, unavailability of services, and prevalent inadequacy of insurance coverage
Opportunities
Good education enlightens one and provides one with the opportunity to make healthy choices in terms of the nutritional advice to take, exercise regime to undertake, medical tests to undertake, preventive and promotive health measures to take amongst more methods to embrace a positive health-seeking behavior (Wittink, & Oosterhaven., 2018).  Learned individuals are easily aware of their right to the provision of proper healthcare and are aware of the various insurance covers that provide care coverage to them. Carolyn Cross as a learned individual has good health-seeking behavior and she resides in a safe neighborhood, less likely to be exposed to stresses that often arise from economic hardships and can adequately explore networks to maximize gains in society (Wittink, & Oosterhaven., 2018). Thus has a better opportunity for health, she is also bilingual hence able to access healthcare services diversely as the patient-provider communication is enhanced thus likely to receive appropriate care. This places Carolyn at a better position to access proper health care services and provide equally the same for her family.
Health effect on the quality of life
Quality of life is perceived as a multidimensional facet inclusive of the physical, social, mental, and emotional domains, in such, positive perspectives of one's life such as expressed positive emotions and one's satisfaction with life takes center stage. For success, one ought to be of overall well-being, participate in society, and be of sound physical and mental health (Shah et al., 2019).  Carolyn takes her health to be of utmost significance, with her positive health-seeking behavior, she is of great medical condition as she did have screening for cervical and breast cancer and a comprehensive medical examination she did a year ago.  This is further indicative of a healthy and individual who perceives her healthcare status to be of utmost significance as her locale is strategically positioned to enable her to access her primary care physician and pharmacies with ease, this further ensures that her healthcare needs are catered for sufficiently.
Health literacy affects health
Consequently, low literacy levels are often associated with poor health outcomes inclusive of poor health-seeking behavior. Illiterate individuals are hardly at par with the present medical conditions and can hardly seek medical advice should an emergency arise. Low health literacy levels often associated with a diminished comprehension of basic medical information normally availed to the public (Jayasinghe et al., 2016). Hence poor use of the available preventive services, such has tendencies to increase the length of hospital stay hence increases hospital costs.
Neighborhood and environmental access to health
Living conditions determine one's health status. the physical environment has facets such as land use, transportation, housing, residential waste segregation, and the rate of exposure to toxins, the social environment has facets such as the experience of class, immigration and culture, the service environment inclusive of healthcare, education and social services. The economic and work environment inclusive of employment, income, and occupational hazards all these are inclusive of community capacity building, community organizing civic engineering all determine one's access to health (Rowland et al., 2019). Carolyn Cross' the neighborhood is safe and has adequate parks for recreation, she can easily access food from the nearby supermarket hence easier for them to access food for adequate nutrition.
Health status of people in low and high-income
Health inequities are evident in low and high-income locales. Inequities are ample in terms of social factors, educational backgrounds, the employment status of people, and to some extent gender and ethnicity. Differences vary as populations do differ in various societies (Plamondon et al., 2020). Those individuals residing in low and high-income areas are on total opposite ends in terms of healthcare services available, te mortality rates in individuals residing in low-income areas are high as the prevalence of chronic ailments is high as the barriers present in low-income areas inclusive of diminished health literacy, low insurance coverage of individuals in these areas, coupled up with deplorable living conditions further worsens the situation. Transportation as well as inadequate immediate access to patient's primary care physicians and pharmacies hinders adequate healthcare coverage in low-income areas. On the contrary, individuals in high-income areas are adequately equipped with healthcare service delivery centers and tend to have better outcomes, these individuals are well educated and insured and live in areas with adequate infrastructure thus access quality healthcare services.  Lastly, both low and high-income areas share some similarities as in both areas, it is paramount to pay attention to the present local delivery systems and in both healthcare providers must be licensed to practice (Rosengren et al., 2016).
Differences in access to healthcare in rural and urban areas
With a myriad of divergent comprehension access to healthcare as often the rural population is fairly deprived of a number of services however the range of differences is often minute. Firstly, the literacy levels in healthcare services are fairly similar as regardless of one's educational status, the comprehensive comprehension of medical knowledge might be a challenge to most. Secondly, rural and urban areas do experience shortages in terms of staffing of healthcare workers (Chen et al., 2019).
Despite these evident similarities, differences do exist; rural residents are more likely to be uninsured, participate in risky behaviors, and more at risk for chronic ailments as advanced tests for chronic ailments are hardly accessed in rural areas (Chen et al., 2019). The limitations of employment opportunities in rural areas do predispose the residents to hardly affording the basic healthcare services as most have poor health seeking behaviors diverting funds to caring for families instead. To this, they are likely to lack insurance coverages hence increasing healthcare expenditure for these residents.
Priority social determinants
Social determinants ought to be addressed as they address they encompass a person's environment and hinder a myriad of health risks and outcomes. Prompt looking into these determinants enables the healthcare provider to adequately plan for the care of the client at hand. It enables the healthcare giver to obtain a comprehensive health assessment (Plamondon et al., 2020).  The priority social determinants are inclusive of health and healthcare, social and community context, and economic stability for Carolyn Cross
Patient plan of care
Who needs to be involved in the plan of care
Health and healthcare: Carolyn can enroll in a local gym to further help her engaged in regular physical activities as well as having her husband help her in her exercise schedule.  This will further motivate her and her family to keep a healthy lifestyle. The husband is involved here with the healthcare provider tasked with preparing a diet plan and exercise routine for them
Social and community: Carolyn is reportedly not social as she was focused only on the family and her personal life. This can be changed by having her enroll in a local women's group, this will help her to further contribute positively to the community and in turn, maintain good mental health status. The women in her society can further encourage her to be active, as a healthcare provider, one can recommend some social groups she can join and follow-up on her progress at a later date.
Economic stability: having her open a savings account to adequately prepare for the future with the ever-changing economic times is wise. She should adequately plan with the husband to ensure they both plan for their retirement early to further support their growing family. Monthly savings are a way to go. Her husband needs to be fully onboard prior to making this decision.
Implementing the nursing plan of care
Having her perform various morning and evening runs with the aid of the husband, ensuring that she registers with a local women's group and performs activities geared towards promoting good health and opens a savings account and plans with the husband how they will save to secure a financially stable future for the family.
Barriers:  her work schedule might hinder her ability to work out on a daily schedule as it might limit the amount of time available, her constant engagement to her family might demotivate her from joining the women's group and lack of support from her husband do stand out as the social determinants barriers towards implementation of the plan of care.
Evaluation of plan effectiveness: it is expected that by the end of a set period of time, preferably by her next visit to the hospital, Carolyn will report having kept a healthy weight with a normal BMI, report being actively involved in the community's affairs by having joined a women's group or a local church fellowship group and have opened an account with the husband and strategically laid down measures to save. Being accompanied by the husband to the health facility on her next check-up will be a positive sign too.
Impact of the social determinants
The priority social determinants are inclusive of health and healthcare, social and community context, and economic stability for Carolyn Cross as identified earlier have an impact on her well-being. They are indicative of a family that has opted to live a healthy lifestyle as she has a stable source of income and does look forward towards advancing her education, she has good health-seeking behavior and resides in an area where she can easily access required healthcare services, being employed she has an insurance cover thus able to afford healthcare services and has a good family support system.
References
Arpey, N. C., Gaglioti, A. H., & Rosenbaum, M. E. (2017). How socioeconomic status affects patient perceptions of health care: a qualitative study. Journal of Primary Care & Community Health, 8(3), 169-175.
Chen, X., Orom, H., Hay, J. L., Waters, E. A., Schofield, E., Li, Y., & Kiviniemi, M. T. (2019). Differences in rural and urban health information access and use. The Journal of Rural Health, 35(3), 405-417.
Effective nursing health assessment interview techniques. (2020, May 29). Retrieved from https://www.waldenu.edu/online-bachelors-programs/bachelor-of-science-in-nursing/resource/effective-nursing-health-assessment-interview-techniques
Jayasinghe, U. W., Harris, M. F., Parker, S. M., Litt, J., van Driel, M., Mazza, D., … & Taylor, R. (2016). The impact of health literacy and life style risk factors on health-related quality of life of Australian patients. Health and quality of life outcomes, 14(1), 68.
Machlin, S. R., & Adams, S. A. (2017). Expenses for office-based physician visits by specialty, 2013.
Patterson, C., Moxham, L., Brighton, R., Taylor, E., Sumskis, S., Perlman, D., … & Hadfield, L. (2016). Nursing students' reflections on the learning experience of a unique mental health clinical placement. Nurse education today, 46, 94-98.
Plamondon, K. M., Bottorff, J. L., Caxaj, C. S., & Graham, I. D. (2020). The integration of evidence from the Commission on Social Determinants of Health in the field of health equity: a scoping review. Critical Public Health, 30(4), 415-428.
Rosengren, A., Smyth, A., Rangarajan, S., Ramasundarahettige, C., Bangdiwala, S. I., AlHabib, K. F., … & Gupta, R. (2019). Socioeconomic status and risk of cardiovascular disease in 20 low-income, middle-income, and high-income countries: the Prospective Urban Rural Epidemiologic (PURE) study. The Lancet Global Health, 7(6), e748-e760.
Rowland, P., Anderson, M., Kumagai, A. K., McMillan, S., Sandhu, V. K., & Langlois, S. (2019). Patient involvement in health professionals' education: A meta-narrative review. Advances in Health Sciences Education, 24(3), 595-617.
Shah, K. K., Murtagh, F. E., McGeechan, K., Crail, S., Burns, A., Tran, A. D., & Morton, R. L. (2019). Health-related quality of life and well-being in people over 75 years of age with end-stage kidney disease managed with dialysis or comprehensive conservative care: a cross-sectional study in the UK and Australia. BMJ open, 9(5), e027776.
Wittink, H., & Oosterhaven, J. (2018). Patient education and health literacy. Musculoskeletal Science and Practice, 38, 120-127.
Related Posts:
OTHERS: