Performance Assessment in the nursing field
Nursing leadership is one of the most important factors in motivating and inspiring nurses to provide high-quality healthcare. Healthcare organizations today are focused to improve healthcare services by incorporating different strategies and nurse leaders can direct these services efficiently. One of the most important roles of nurse leaders is performance management which deals with employee input and realization of set goals and objectives. Nurse managers and leaders are able to identify areas that require improvement and gather evidence-based practices that can be used to improve quality in these areas. Performance data scorecards can be used as tools to monitor organizational performance while improving employee engagement for the realization of set goals. This task describes performance improvement in measures that are below benchmarks in my unit of work.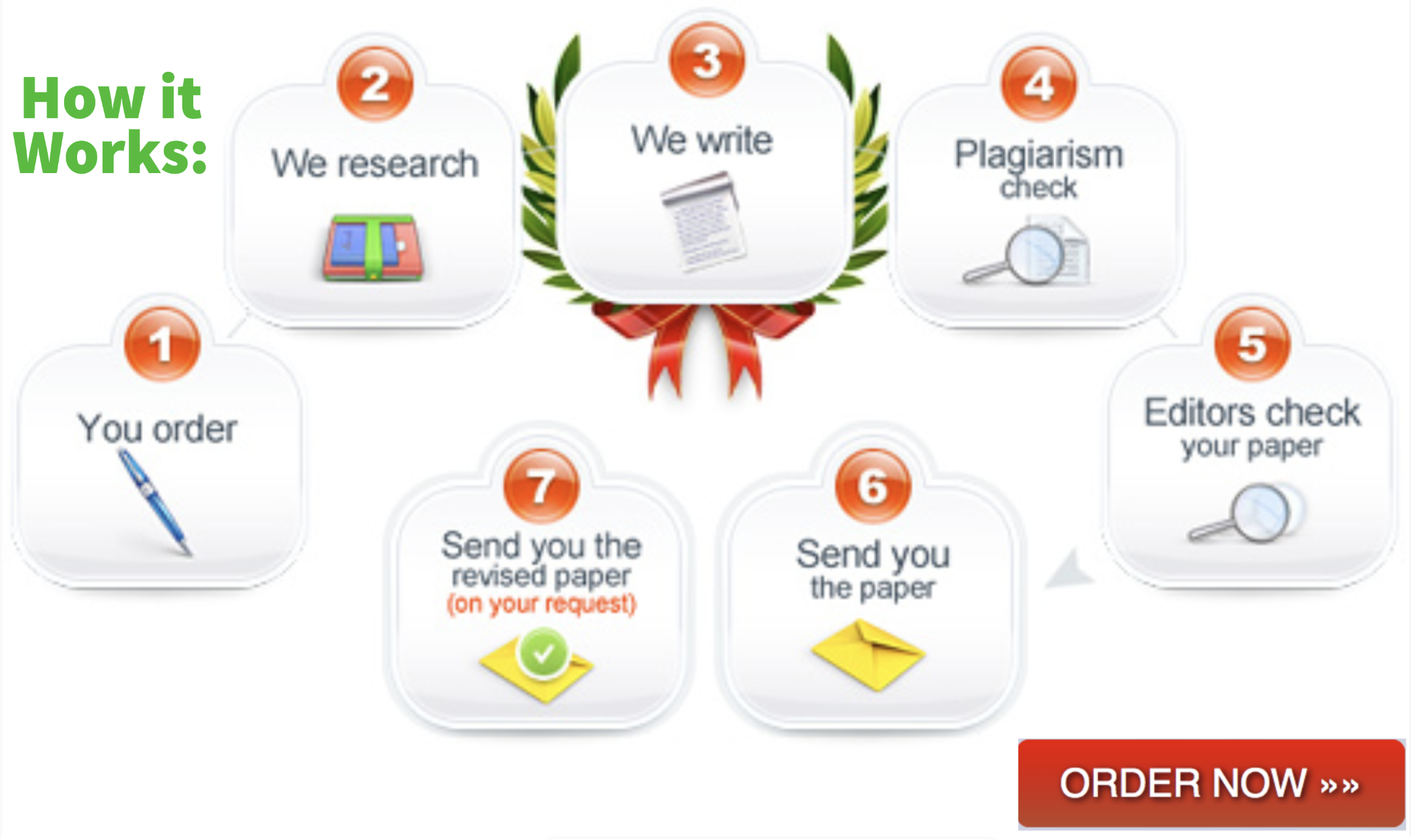 Patient Population
The increased burden of chronic conditions today has increased the number of patients seeking healthcare services including those admitted in various hospital units. The medical and surgical units are the most densely populated departments in many healthcare organizations and this has affected the quality of services provided. The medical/surgical unit in my healthcare organization has a bed capacity of 97 providing care to patients aged 18 years and above. Most of the patients served are elderly seeking care due to chronic conditions with the majority undergoing surgery. Because of the huge number of patients served, it has been a challenge to provide high-quality care. The unit has observed an increase in surgical site infections, patient falls and poor patient satisfaction scores in the recent past. The unit can greatly benefit from using a performance data scorecard addressing the various areas that are below benchmarks.
Outcome Measures
Indicators
Outcome Measures
Drivers
Performance
Reduce the readmission rates in the unit
l  Improve patient and healthcare worker satisfaction.

l  Decrease the cost of healthcare delivery.

l  Reduce the risks of complications that cause the readmissions.

l  Demonstrate quality care service delivery.

Quality
Improve HCAHPS scores on areas below benchmarks
l  Improved HCAHPS scores have a positive financial impact to the organization.

l  To increase patient and healthcare provider satisfaction.

l  To increase revenue through attraction of more patients to the facility.

l  To demonstrate quality improvement in the organization.

Patient Safety
Reduce patient falls by using evidence-based practices
l  Decrease the length of stay in the hospital.

l  Improve patient safety during hospitalization.

l  Improve patient satisfaction.

Employee Engagement
Increase compliance with continuing education and training
l  To reduce staff turnover rates.

l  Increase healthcare worker satisfaction.

l  Increase knowledge that will translate to improved quality of care in the organization.

l  To increase patient satisfaction.
Necessary Processes
Performance
Successful healthcare managers are constantly searching for strategic tools for the improvement of organizational performance in today's competitive healthcare environment. Improved performance is highly dependent on the mission and vision of the organization which determines set goals and necessary processes for improvement. The goal of the department that drives performance improvement is to decrease hospital readmission rates for the patient population served through the implementation of evidence-based practices. Studies have demonstrated that hospital readmission can be minimized through discharge follow-up services. It is estimated that about 15% of individuals are readmitted within 28 days of discharge and planning for follow-up upon discharge can be effective in reducing readmission rates (Vernon et al., 2019). The unit can implement this strategy by organizing follow-up plans two weeks after the discharge of both surgical and medical patients especially the elderly. Secondly, the provision of clear discharge information together with contacts for inquiry can help reduce the rate of readmission in the unit.
Quality
The concept of patient experience has deeply taken root in the healthcare sector as reimbursement and performance policies become normative within healthcare. Measurement and understanding of the patient, caregiver, and family experience of healthcare provide the opportunity for reflection and improvement of nursing care and patient outcomes (Berkowitz, 2016). To demonstrate quality improvement in the unit, the goal is to improve HCAHPS scores on areas that are below benchmarks. The first strategy is to implement patient satisfaction surveys in the unit every month focusing on areas of communication and timely response to the patient's needs. Secondly, the unit manager will stress the importance of interprofessional collaboration to improve communication and patient outcomes. The organization should also plan for education services for healthcare providers to expand more on the concept of patient experience and its influence on patient satisfaction (Berkowitz, 2016). Lastly, timely follow-up of the negative surveys will inform the managers on areas for improvement including appropriate strategies to deal with the scores.
Patient Safety
The occurrence of adverse events due to unsafe care delivery is among the top ten leading causes of death and disability in the world. The World Health Organization (WHO) estimates that about 4 in 10 patients are harmed in primary and outpatient units and that 80% of this harm is preventable (Elmonstri et al., 2018). Improvement of safety in the department will focus on decreasing patient falls by incorporating the use of evidence-based strategies. Patients in the unit that are at risk of falling include the elderly and those under sedation as a result of surgery. The first approach towards achieving safety is patient and family engagement. The manager will engage the patients and families through education on decreasing falls. The second process will involve timely identification and monitoring of patients at high risk of falls (Elmonstri et al., 2018). Another evidence-based strategy that will increase patient safety is hourly rounding to identify patients at risk and collect information about patient needs.
Employee Engagement
Healthcare providers recognize that quality of patient care and employee engagement are intertwined. Studies demonstrate that engaged employees are better employees (Tullar et al., 2016). They can provide high-quality care as a result of intrinsic motivation that is created through trust and transparency. The goal of the medical/surgical unit is to improve employee engagement by increasing compliance with continuing education and training programs. The first approach will involve the implementation of educational opportunities during shifts especially in the morning before starting the day's work. Secondly, the manager can monitor workplace conditions and intervene in cases of disengaged employees. Another approach is through the provision of positive feedback loops during training to encourage behavior changes that sheer enforcement.
Additional Indicators
One additional indicator that the nurse leader can monitor on a regular basis in the department is the training and certification of employees. Healthcare providers today need to be updated on treatment modalities and the use of evidence-based practices to improve patient outcomes. The goal of training is to ensure healthcare providers are aware of the current management of patient conditions and that they acquire skills in technology use. As part of the requirements for nurses, continuing education is a mandatory requirement for the renewal of licensure and promotions. The necessary processes to achieve this outcome will include the introduction of online training modules and the issuance of certifications upon finishing the courses. Additionally, the nurses will be required to discuss in online forums especially various evidence-based practices that are observed to improve patient care. The drivers for this indicator include improved quality of care, increased patient satisfaction, increased employee engagement, and increased patient satisfaction.
Advantages
The first advantage of the created scorecard is that it improves transparency and accountability among healthcare providers and patients. The created scorecard directly addresses patients, nurses, physicians, and managers in aspects of quality and performance improvement. It identifies areas that require improvements such as patient falls, increased readmission rates, and employee engagement. The scorecard shares information to all healthcare providers which enables monitoring of performance improvement while holding specific units and healthcare providers accountable for their actions.
The scorecard acts as a tool for improving communication between healthcare providers, patients, families, and managers. Communication is an important aspect during the improvement of quality in healthcare organizations especially the achievement of patient satisfaction. The created scorecard will act as a reminder to the employees about the set goals and necessary processes to achieve the goals. Secondly, the managers will constantly communicate with nurses and patients about the necessary processes to achieve the goals. The scorecard will also act as a tool for external communication with stakeholders.
The scorecard can be used as a long-term tool to evaluate healthcare programs, quality improvement projects, and overall organizational performance. For instance, improvement of HCAHPS scores that are below national benchmarks can be evaluated using the scorecard. Other aspects of evaluation will include reduced patient falls and readmission rates in the medical/surgical unit. Upon evaluation, the scorecard will help the nurse manager to include additional necessary processes to improve on aspects that performed poorly over a given period.
Current Trends
Today, healthcare providers and patients want to be actively involved in their care leading to more focus on shared governance. This trend is directly related to aspects of job and patient satisfaction which are emphasized by regulatory bodies and professional organizations. Several articles have summarized the importance of shared governance and how it can help in promoting employee engagement. Shared governance fosters collaboration between employees and leaders which leads to the creation of a healthy working environment. Today, hospitals seeking magnet recognition in the United States must demonstrate aspects of shared governance. The second trend observed in the healthcare sector is cost transparency which is part of the value-based care model. In the cost transparency concept, employees are allowed to give their input on how revenue should be spent including asking questions when transparency is not practiced.
Relationship
Hospital and health system leaders have long been challenged by the dual pursuit of clinical and operational excellence in a highly competitive environment. The solution to healthcare provided does not rely on technology, but the people-intensive business part of the organization. Employee engagement refers to the emotional commitment healthcare workers have to the company and its goals. Studies demonstrate that employee engagement is the top variable correlating to mortality, morbidity, patient safety, and several other clinical outcomes (Tullar et al., 2016). Employee engagement affects how nurses behave on duty including performing their tasks up to the set professional standards. It brings out the genuineness of performing duties, responding to patient needs, and working professionally with a dedication to achieving organizational goals. Evidence suggests that employee engagement greatly affects safety for healthcare workers and safer environments for healthcare consumers (Tullar et al., 2016). These workers work collaboratively to provide care to the patient and make decisions centered on the patient rather than their personal gains and preferences.
Current Tools
The current tool for measuring employee engagement in the organization is through an employee engagement survey. The information collected is then supplemented with other tools such as the patient satisfaction scores which are a true reflection of engaged employees. The employee engagement survey is administered twice a year and it focuses on areas such as participation in leadership, understanding of roles, communication from managers, and career development goals. The tool gathers information from these critical areas and allows the employee to recommend changes that can be made to improve areas of weakness. The HCAHPS scores do not measure employee engagement but rather give out a clear picture of the employee's behavior that reflects engagement. For example, engaged employees communicate well to patients, explain medication before administration, and put patient safety first. Improved HCAHPS scores indicate that employees are more engaged and work effectively. I believe these tools adequately provide leadership with data regarding employee engagement.
Improving Employee Engagement
The performance data scorecard identifies improved compliance with continuing education and training as the outcome measure for engaged employees. The primary goal is to increase compliance with available training options in the facility to 100% for every nurse in the unit. To ensure participation in this exercise, all nurses will be required to sign a training form that will be submitted to the nurse manager at the end of each training session. Secondly, each nurse will provide certifications to online continuing education programs that are supposed to be completed twice a year. Regarding the institutional training programs, attaining an attendance score of less than 90% will be subject to disciplinary action. Strategies for evaluation will include the use of attendance score sheets, demonstration of commitment by employees, and improved employee engagement scores. The timeline for evaluation will be after six months to allow for training and observation of outcomes.
Continuing education and training for nurses promotes a professional environment that is conducive to safe and skilled patient care. For example, emphasis on quality and recognition of nurses' knowledge and expertise to clinical practice is among the hallmarks of professional nursing practice environment (Elmontsri et al., 2019). To achieve these outcomes, nurses should participate in educational practices to improve performance. Secondly, continuing education and training is a major factor that promotes patient safety and skilled patient care. Employees get to learn new ways of providing care that minimizes errors and improves communication. The identified plan targets employees' education and training to ensure that they improve their practice and learn new ways of providing care which will promote provision of care in a safe and skilled patient care environment.
Leadership Best Practices
Nursing leaders play an integral role in employee satisfaction, engagement, and productivity. They influence how employees are committed to working, morale during healthcare delivery, and loyalty to the organization. The first approach towards achieving employee engagement is the provision of support, a chance to learn and grow, and assurance needed to do their job (Macauley, 2015). Secondly, leaders encourage engagement by assessing the work-life of the employee and provide solutions to best suit the interests of the worker. A good example is the workload available for the employee which affects employee satisfaction while hindering engagement. Studies also demonstrate that leaders who use rewards and recognition approaches enable the development of high employee engagement levels (Macauley, 2015). These incentives should also be provided in a timely and consistent manner with a demonstration of sincerity.
References
Berkowitz, B. (2016). The patient experience and patient satisfaction: Measurement of a complex dynamic. The Online Journal of Issues in Nursing, 21(1). DOI: 10.3912/OJIN.Vol21No01Man01
Elmontsri, M., Banarsee, R., & Majeed, A. (2018). Improving patient safety in developing countries–moving towards an integrated approach. JRSM Open, 9(11). https://doi.org/10.1177/2054270418786112
Macauley, K. (2015). Employee engagement: How to motivate your team?. Journal of Trauma Nursing, 22(6), 298-300. DOI: 10.1097/jtn.0000000000000161
Tullar, J. M., Amick III, B. C., Brewer, S., Diamond, P. M., Kelder, S. H., & Mikhail, O. (2016). Improve employee engagement to retain your workforce. Health Care Management Review, 41(4), 316-324. DOI: 10.1097/HMR.0000000000000079
Vernon, D., Brown, J. E., Griffiths, E., Nevill, A. M., & Pinkney, M. (2019). Reducing readmission rates through a discharge follow-up service. Future Healthcare Journal, 6(2), 114–117. https://doi.org/10.7861/futurehosp.6-2-114
Related Posts:
OTHER URLs: