Critical care nursing is a crucial discipline within the field of nursing, specializing in the management of life-threatening conditions. As a nurse or nursing student, you may have come across the term "critical care nursing" and wondered about its significance. In this comprehensive article, we will delve into the details of critical care nursing, including key definitions, sample topics, and in-depth information.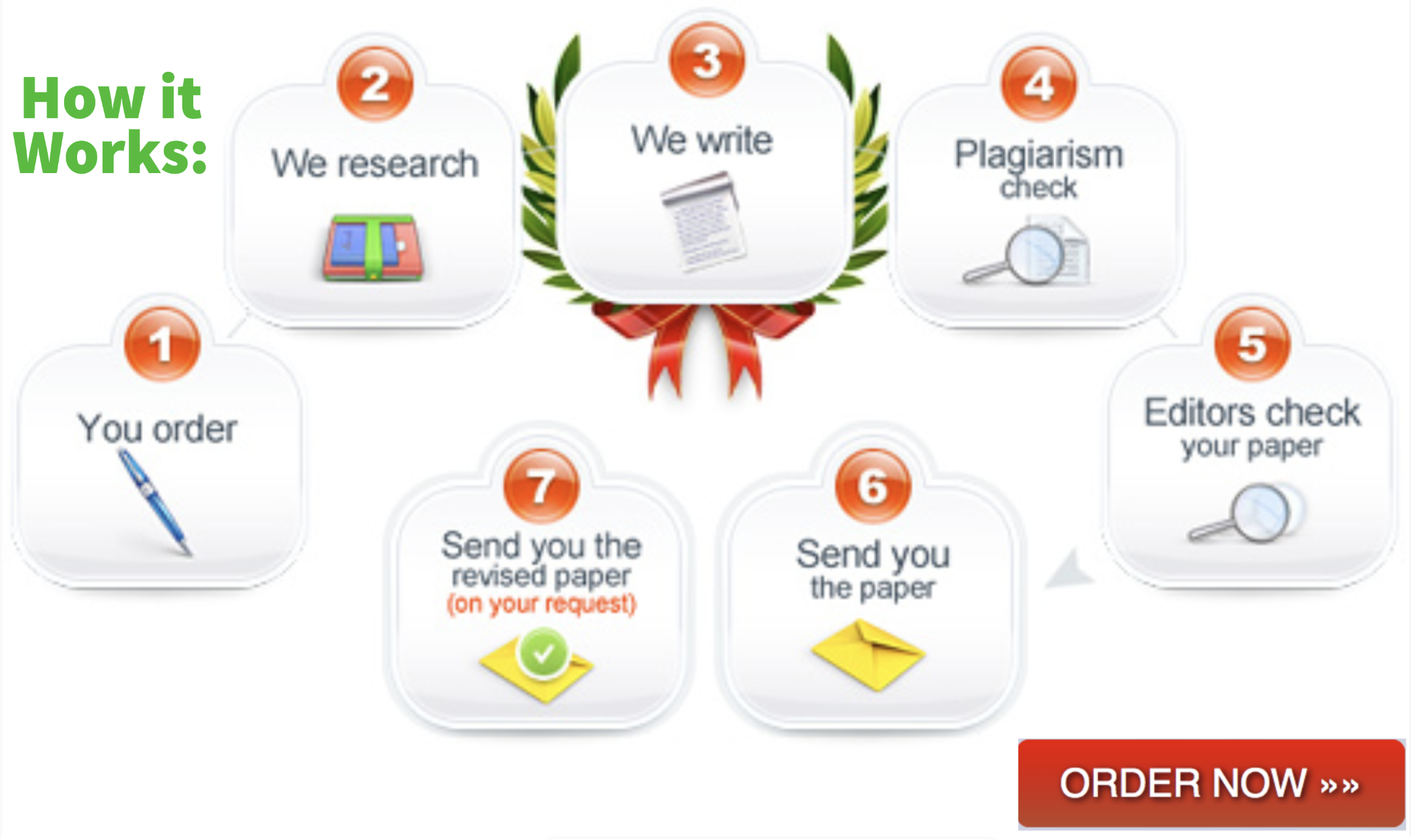 For nursing students, writing a paper on acute and critical care nursing is a common assignment. However, this topic can be challenging for beginners without prior research experience. In this paper, we aim to provide you with essential knowledge about critical care nursing and offer assistance with your assignment. If you need any help or guidance, feel free to reach out to us through our chat support.
What is critical care nursing?
Critical care nursing is a specialized field within nursing that focuses on addressing life-threatening conditions and their impact on human responses. Critical care nurses, also known as ICU nurses, work in various hospital settings, such as coronary care units, general intensive care units, medical intensive care units, surgical intensive care units, trauma intensive care units, cardio-thoracic intensive care units, and certain trauma center emergency departments.
The role of critical care nursing is of utmost importance in a hospital setting as it ensures that seriously ill patients and their families receive optimal care. Patients with life-threatening medical issues, such as cardiac diseases, brain injuries, accident victims, and those recovering from complex surgeries, require constant monitoring and specialized medical interventions, including breathing assistance through tubes and medication to regulate blood pressure. The critical care nursing team plays a vital role in the functioning of the ICU unit.
Qualifying for critical care nursing:
To become an ICU nurse, aspiring individuals must first become registered nurses. This involves obtaining a Bachelor of Science in Nursing or an associate degree in Nursing and meeting state requirements to obtain a nursing license. Given the demanding nature of critical care nursing, fresh graduates or nursing students may choose to gain experience or get a better understanding of the work through job shadowing before fully committing to this field.
Everyday duties of a critical care nurse:
Critical care nurses support critical physicians in performing procedures like endoscopy, bronchoscopy, endotracheal intubation, and elective cardioversion for patients requiring increased ventilatory support.
Like all registered nurses, critical care nurses perform essential medical services, including:
– Monitoring and evaluating vital signs
– Administering medication
– Responding to changes in a patient's condition
– Utilizing various technical and medical equipment
– Prioritizing nursing care
– Continuously evaluating the patient's resources
– Implementing measures to maintain, strengthen, or restore the functional capacity of critically ill patients
– Recording symptoms and changes in patient conditions and consulting with the healthcare team on patient care plans
– Acting as patient advocates, respecting their directives and rights, especially in situations when patients may not be able to communicate or represent themselves
– Providing education and support to patient families, ensuring they understand the complexities and realities of the patient's medical condition and potential outcomes, thereby enabling them to make informed decisions.
Dimensions of critical care nursing:
1. Pediatric Intensive Care Unit:
This unit provides the highest quality pediatric care to critically ill infants and children. It is equipped to handle complex postoperative monitoring and care for infants undergoing pediatric congenital heart surgery.
2. Hospital Emergency Rooms:
Patients with acute emergencies receive immediate critical care nursing treatment in hospital emergency rooms. An urgent care nurse evaluates the patient's medical history and symptoms, prioritizing their level of care based on urgency. The critical care nurse may also initiate diagnostic testing to reduce waiting time for medical treatment and closely monitor symptoms while the patient awaits care.
3. Intensive Care Units (ICU):
The ICU caters to individuals in unstable stages of life-threatening conditions, such as severe injuries or illnesses. Patients in the ICU receive continuous critical care nursing and life support. This unit accommodates those who have experienced cardiac emergencies, such as heart attacks or sudden heart stoppages, as well as critically ill or injured elderly patients. While the underlying cause of the illness is addressed, the critical care nursing team ensures the stabilization of the patient's condition by closely monitoring vital signs, such as temperature, pulse rate, and blood pressure, or providing assistance through ventilators if necessary.
4. A step-down unit:
Patients requiring cardiac monitoring are transferred to the step-down unit. Although stable, these patients may still require critical care nursing and monitoring due to the potential for instability, with many being heart patients.
5. The Trauma and Burn Intensive Care Unit:
This unit provides intensive care for burn and trauma patients requiring specialized therapeutic interventions. In addition to the critical care nursing team, the unit includes crucial care physicians, wound care experts, orthopedic surgeons, dieticians, neurosurgeons, vascular surgeons, social workers, radiologists, cardiologists, and rehabilitation specialists. The care provided is tailored to the individual needs of each critically ill patient, whether it involves surgical treatment, burn surgery, or plastic surgery for gunshot wounds, third-degree burns, or patients involved in fatal accidents.
Critical Care Nursing Research Topics:
Critical care nursing is a constantly evolving field, and if you're looking for research topics, we've got you covered. We have compiled a list of the latest critical care nursing topics that you can use for your undergraduate or master's program papers. Additionally, we offer topics from other disciplines like marketing, psychology, management, and human resources. If you need any help with your paper or require customization of critical care nursing research topics, our professional services are available to assist you.
Here are some critical care nursing research topics and titles suitable for nursing students at any academic level:
– Risk factors of pressure injuries among critically ill ICU patients.
– Analyzing and evaluating the importance of timing in critical care nursing units.
– Understanding the essentials of critical care nursing: a literature review.
– Do nurses face problems with visitors? How do they cause disturbance?
– Critical nursing analysis in the past 10 years: a literature review.
– Analyzing the strategies of managing patients with dementia.
– Case analysis of the US: maintaining professional habits in the intensive care system.
– Quick examination and plans for patients above the age of 50 years.
– Do you think visitors should be allowed in intensive care units?
– Examination of the nurse's perspective on essential visitors of the patient.
– Necessary care education is vital among critical nurses: a cross-country analysis.
– A case scenario analysis: the difference between planned and emergency surgeries.
– Research on ventilator-associated ill patients and their importance in health care facilities.
– Challenges encountered by the critical care nursing system.
– A critical analysis of key challenges nurses face in the ICU.
– Study on care in a technologically challenging work environment.
– Study on the challenges facing patients with heart failure in primary health care units.
– Equipment used for training nurses in the critical care units.
– The importance of intensive and urgent care in the nursing field.
– Why should nurses prescribe medicines to critical patients?
– A case analysis on the status of psychological aid in ICU patients.
– The miscommunication between nurses and physicians in the intensive care unit.
– Communication between caregivers and critical patients in the ICU.
– How do nurses manage COVID-19 acute patients?
– Issues faced by healthcare workers during the COVID-19 period.
– Was the personal life of critical care nurses affected by the COVID situation?
– What was the real condition of the critical care nursing department during the COVID-19 pandemic?
– What is the importance of job satisfaction in a nursing career?
– Does low pay demotivate nurses?
– What problems do nurses face while making decisions for patients?
– A survey analysis of how nurses make end-of-life decisions.
– Spiritual wellness survey.
– A comparison between good critical thinking and effectiveness in decision-making in critical nurse's care.
– The impact of a good relationship between nurses and patients in the intensive care unit.
– Defining burnout syndrome and explaining how it affects the quality of care nurses offer.
– Measures nurses must take instantly to manage open wounds in urgent patient care.
– Is a nurse's private life affected by the patient's outcome?
– Do males and females receive different types of critical care?
Critical Care Nursing Case Studies Examples:
Case studies offer practical insights into critical care nursing scenarios. Here are some examples of critical care nursing case studies:
– Case study on the causes and effects of burnout in critical care patients.
– Case study on how critical care nurses achieve resilience.
– Case study on physical and psychological stress among healthcare workers.
– Case study on the post-traumatic effect system for nurses after a patient's death.
– Low income in ICU nurses and how it affects their work attitude and motivation.
– Case study on the role of nurses in nutritional care for acute care patients.
– Case study on patients with HIV/AIDS and the role of nurses in their care.
Evidence-Based Practice Topics in Critical Care Nursing:
Evidence-based practice is a cornerstone of critical care nursing, ensuring that healthcare professionals provide the safest care to their patients. This approach involves utilizing current knowledge and the best evidence to make decisions on how to care for critically ill patients. Research conducted by nursing experts in intensive and critical care nursing is essential for achieving the best patient outcomes. The findings are published and disseminated to current critical care nurses through education, practice, and published literature.
Here are some examples of evidence-based practice topics in critical care nursing:
– Implementing measures to reduce the risk of impaired skin using heel and elbow protectors and maintaining clean and dry skin.
– Avoiding frequent scheduled ventilator circuit changes, as they can increase the risk of ventilator-acquired pneumonia.
– Administering oxygen to patients with Chronic Obstructive Pulmonary Disease (COPD).
Critical Care Nursing Thesis Topics:
For those pursuing advanced degrees, critical care nursing thesis topics can provide opportunities to explore in-depth issues within the field. Here are some examples of critical care nursing thesis topics:
– Is it time to change our methods? Safe and efficient vital signs.
– Combating compassion fatigue among emergency department nurses.
– Preventing 30-day readmission for patients with heart failure.
– Reducing delirium in the ICU: implementing a sleep protocol.
– Providing critical care in rural areas: an insight into a critical care nursing provider's experience.
– Ethical and legal dilemmas in critical care nursing.
– Emotions and feelings in critical care nursing.
– The challenges of nursing students in critical learning.
– Current issues in ICU.
Critical Care Nursing Care Plan:
Creating care plans for critical care nursing involves preventing complications during the healing process. This includes performing accurate nursing assessments to manage patient pain and prevent further issues. In emergency trauma care, basics include triage, evaluation, maintaining the airway, breathing, and circulation, protecting the cervical spine, and assessing the level of consciousness.
Examples of critical care nursing care plans include fracture nursing care plans, heart failure nursing care plans, geriatric nursing care plans, and bowel incontinence nursing care plans, among others.
Conclusion:
Understanding critical care nursing and its various dimensions is essential for nursing students and practitioners. The field plays a crucial role in managing life-threatening conditions and ensuring patients receive the best care possible. However, the demanding nature of critical care nursing can lead to mental and physical challenges for nurses. If you need any assistance with critical care nursing assignments or research topics, we are here to help. Our professional services offer custom-made papers and expert guidance, ensuring you have the support you need to excel in this specialized field of nursing.