How to write a personal Theoretical Framework for Advanced Practice Nursing (Solved)

Many healthcare professionals establish a set of values that guide their practice during patient care delivery. To effectively work as a nurse, establishing a personal philosophy that dictates the values, beliefs, and attitudes towards the profession is key. A nursing philosophy is a statement that outlines the values and professional ethics that influence one's behavior as a nurse. The nursing philosophy improves how one interacts with patients, keeps them motivated, and can be crucial in guiding career development. The motive of this essay is to concentrate on my personal philosophy and how its influence on the profession. I will further explore nursing theory and its influence on my philosophy.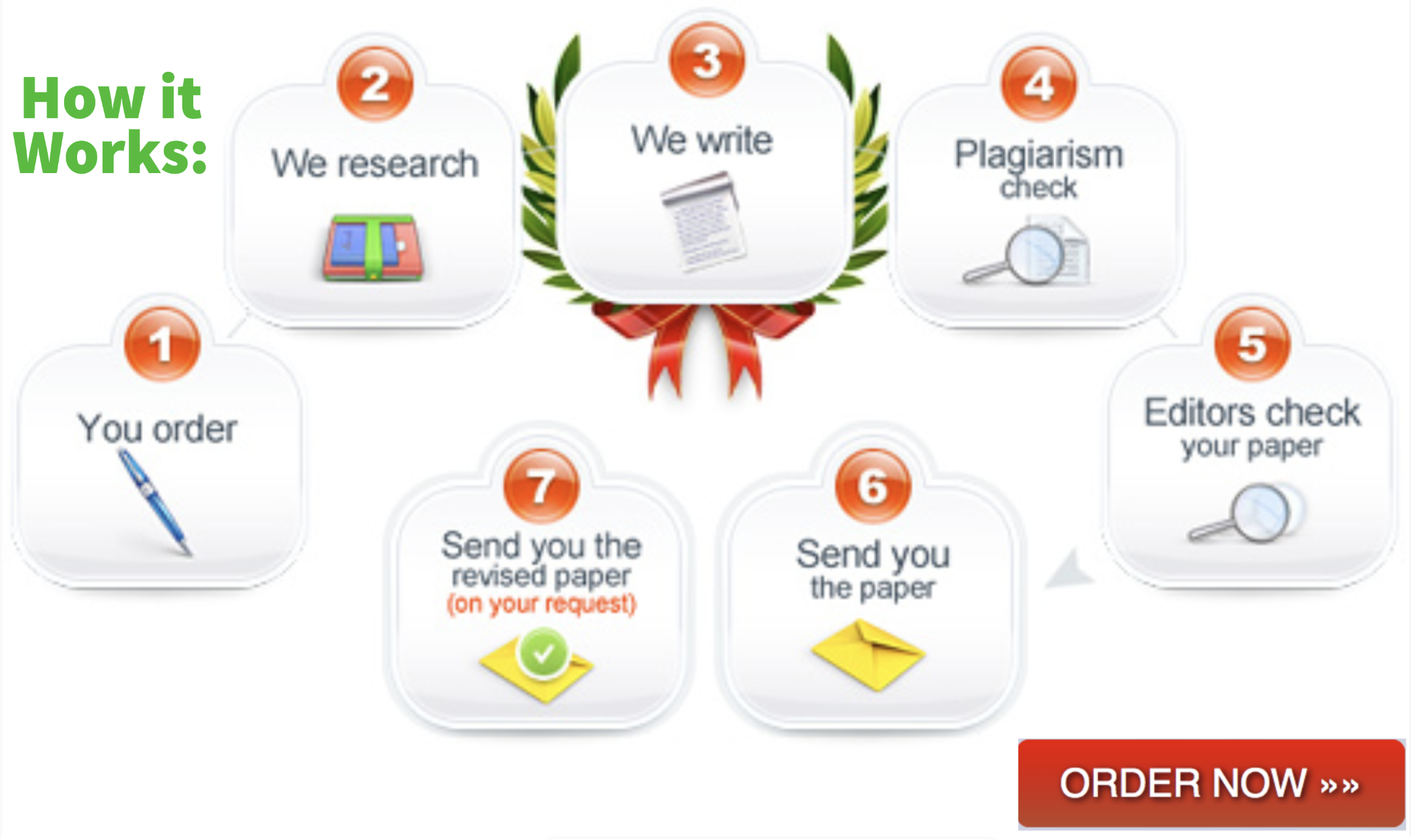 Personal Philosophy
The philosophical umbrella of the nursing profession affects how they view health, illness, and care delivery. Nursing is a profession built on core values that go beyond the provision of treatment. One should evaluate their view of the profession, what it entails, and what drives them to become a nurse. My personal philosophy began when I started asking questions like, "what does nursing mean to me," and "what guides my nursing practice." While exploring these aspects, I have come to believe that nurses have a responsibility of providing safe, holistic, and patient-centered care. Nurses provide care to patients with different needs and this requires dedication and attention to individual needs. My personal philosophy is that I should be prepared to deliver high-quality, patient-centered care based on current evidence.
Determining what aspects of nursing inspire or affect care delivery is crucial in defining long-term relationships with the profession. My nursing philosophy is supported by the concepts of empathy, holistic, and culturally sensitive care. Delivering high-quality care requires nurses to empower patients to become active participants in their health. It requires nurses to understand that patients require individualized care and modeling positive behavior during care delivery improves outcomes. Research establishes that designing processes that support shared decision-making and sensitivity to the patient's cultural needs promotes quality (Odland et al., 2019). I intend to strengthen my philosophy by being an active researcher ready to apply evidence-based practices to improve patient safety and quality care.
My personal philosophy is founded on the pillars that support the profession, also known as the nursing meta-paradigms. The four nursing meta-paradigm include person, health, environment, and nursing. Depending on the patient's situation, nurses must be able to modify the four paradigms to suit the needs of the client. Prioritizing care delivery based on the four meta-paradigms is also important to ensure the delivery of high-quality, patient-centered care (Daliktas et al., 2019). Considering all the concepts remains key to executing treatment plans and developing as a nurse.
The first concept deals with the person receiving health care services. A person can be more than one patient and expand to include families and communities affected by illness. Without the patient, nursing cannot exist and this makes the person the most important component of the nursing meta-paradigms. I believe nurses should be able to nurture their relationships with patients and their families. A good nurse-patient relationship promotes openness which in turn leads to positive outcomes (Daliktas et al., 2019). Nurses should take time to understand the individual needs of each patient including cultural factors that might affect care delivery. My plan is to ensure that I provide culturally competent care to patients and fully involve them in decision-making. As advocates, nurses should empower patients to speak for themselves and set goals for improving their health outcomes. I will strive to model positive healthy behaviors in patients and provide better care each day.
The second meta-paradigm deals with the health of patients. Nurses should strive to maintain the emotional, physical, mental, and social well-being of patients. To effectively deliver these services, nurses must be enriched with knowledge about disease prevention and treatment. The nurse must know how to assess patients and make individualized plans to improve health outcomes. While providing care, the nurse understands that health is a continuum of wellness to illness and is subject to change (Daliktas et al., 2019). I usually compare the health of an individual to wheel alignment in cars; the slightest instability disrupts the balance and the entire patient outcomes. While the majority of healthcare professionals focus on physical health, it is important to incorporate the mind and soul into patient care. I strive to improve my skills in health assessment and establish ways to promote patients' understanding of their own health.
The third concept deals with the environment and its influence on the patient's health. The environment represents almost everything that is around a person and how it affects their health or happiness. Factors like family, friends, economic conditions, technology, and the physical healthcare facility all affect patient outcomes. Apart from these factors, the internal environment is a crucial aspect that includes things like physiological, psychological, sociocultural, and spiritual well-being (Daliktas et al., 2019). I believe that recovery from illness is almost entirely dependent on the environment. This assumption is based on Florence Nightingale's philosophy of putting the patient in the best condition for nature to act upon him. My philosophy of providing high-quality care involves meeting the demands of patients and ensuring they are at peace with their illnesses. It will be of less benefit if nurses will provide treatment to depressed and isolated patients making what surrounds the patient crucial in promoting recovery.
The last concept deals with nursing as a whole and its influence on the patient's well-being. My understanding of nursing is that it is a profession that practices humanity and touches the lives of individuals who need assistance. I believe nursing cannot become valuable if all individuals were healthy. The value of nursing and its appreciation can only come from those who have faced challenges with their health. Nurses should learn to love themselves before they engage in activities to help patients (Daliktas et al., 2019). I believe becoming a good nurse is directly linked to loving people and this defines the caring attitudes of nurses. Otherwise, those who do not practice kindness only view the profession as that of providing medication, giving injections, and taking vitals. I plan to further develop my career and become an individual who views the profession from a caring perspective.
Mission, Vision, and Core Values
Nursing is a profession that is dedicated to providing the best possible treatment to patients and their families. As I grow to become a professional nurse, my mission is to provide high-quality, compassionate, and evidence-based care to patients. This means that commitment to lifelong learning is not optional. I want to finish my baccalaureate degree and advance my practice to become an advanced nurse practitioner ready to provide extraordinary care to patients and their families. I want to be more dedicated to my profession and the well-being of patients.
Nurses commit to providing high-quality care to patients and this requires skills. My vision is to become an advanced nurse focused on providing care to patients and families across all care settings. I want to continue learning, not only from books but also from colleagues. I want to build a trustworthy relationship with my patients and become a nurse that others look up to. My biggest achievement will be working in the higher offices to deal with matters of healthcare policy and advocacy for the rights of patients.
My core values as a professional nurse are kindness, empathy, humility, respect, life-long learning, and perseverance. I strive to become a nurse that will be liked by everyone because of what I have to offer, not only to patients but also to my colleagues. The above values will be used to influence my decision-making skills and how to develop relationships with patients. Another core value that can help to improve what I have to offer in this profession is interprofessional collaboration. Nurses cannot work alone because the needs of patients are diverse. In the future, I would like to get involved in collaborative approaches to improve care delivery and improve patient outcomes.
Theoretical Framework
The nursing profession can best be described using theories that provide foundational knowledge on what nurses do and why they do it. Nursing theories give nursing identity and help the new generation of nurses in improving practice and care. One way of adding value to one's philosophy of nursing is through the utilization of nursing theories. My nursing philosophy can be observed to be in line with Betty Neuman's systems theory. This theory describes how patients respond to actual or potential challenges and how nurses can prevent these challenges.
Betty Neuman's theory views people as open systems in interaction with each other and with the environment. According to this theory, a person can be an individual, family, group, or society (Ahmadi & Sadeghi, 20170. The role of the nurse is to assess the type of needs that patients have and create a platform that can address these needs. For instance, Neuman identifies five variables that influence an individual's health including physiological, psychological, sociocultural, spiritual, and developmental variables (Montano, 2021)). These variables should dictate what nurses have to offer and how they can be improved to achieve the health of individuals.
Neuman's theory discusses nurses using the paradigm of the environment and emphasizes its relevance in achieving optimal outcomes. According to Neuman, the internal, external, and created environments interact to influence patient outcomes (Ahmadi & Sadeghi, 2017). Regarding the meta-paradigm of health, Neuman views it as a continuum of wellness to illness that is constantly changing. Meeting all the needs of the system leads to wellness while depletion of needs leads to a state of instability. Regarding the concept of nursing, Neuman believes the profession is concerned with addressing changes that affect an individual's response to stress (Montano, 2021). Through primary, secondary, and tertiary interventions, nurses can help patients to readjust toward optimal stability.
My nursing philosophy aligns with Neuman's theory in many ways. Firstly, the framework recognizes nursing as a unique profession that is concerned with addressing stressors affecting the patient's health. My philosophy acknowledges the uniqueness of nursing and that its primary commitment is to the patient. Without sickness, nurses cannot fully understand what they can offer to patients. The theory explains that the primary role of the nurse is to stabilize the system that is broken. Neuman's theory talks about involving patients in their care and the role of interprofessional collaboration (Ahmadi & Sadeghi, 2017). Collaboration can help to identify the needs of patients and design measures to stabilize an individual's system. This aspect is part of my vision as an advanced nurse practitioner whereby I will work with diverse teams to promote health.
Betty Neuman's systems theory comes with shortfalls that may make it difficult to apply in some situations. For instance, the theory only highlights how nurses can improve the health of patients using primary, secondary, and tertiary interventions. There is a huge gap between what needs to be achieved and what patients can do to achieve it. Take an example of a patient recovering from hip replacement surgery. Neuman's theory can be used to identify the needs of the patient and plan for tertiary prevention strategies like health promotion and wellness maintenance. However, there is little evidence on how patients can improve their health outcomes and how factors like socioeconomic status can influence positive outcomes. Overall, Neuman's model allows for flexibility and adaptability and its logical sequence makes it easy to apply in nursing.
References
Ahmadi, Z., & Sadeghi, T. (2017). Application of the Betty Neuman systems model in the nursing care of patients/clients with multiple sclerosis. Multiple Sclerosis Journal – Experimental, Translational and Clinical, 3(3), 2055217317726798. https://doi.org/10.1177/2055217317726798
Deliktas, A., Korukcu, O., Aydin, R., & Kabukcuoglu, K. (2019). Nursing students' perceptions of nursing metaparadigms: A phenomenological study. The Journal of Nursing Research : JNR, 27(5), e45.
https://doi.org/10.1097/jnr.0000000000000311
Montano A. R. (2021). Neuman systems model with nurse-led interprofessional collaborative practice. Nursing Science Quarterly, 34(1), 45–53.
https://doi.org/10.1177/0894318420965219
Oldland, E., Botti, M., Hutchinson, A. M., & Redley, B. (2020). A framework of nurses' responsibilities for quality healthcare—Exploration of content validity. Collegian, 27(2), 150-163. https://doi.org/10.1016/j.colegn.2019.07.007
Related Posts: