A nursing school essay is a vital part of the nursing school curriculum and mastering how to write sets you on the path to becoming an elite nurse in the future. Be it a nursing school application, admission, entrance, or essay. You need to master how to write it. In this article, you will learn all you need to know about a nursing school essay with relevant examples included.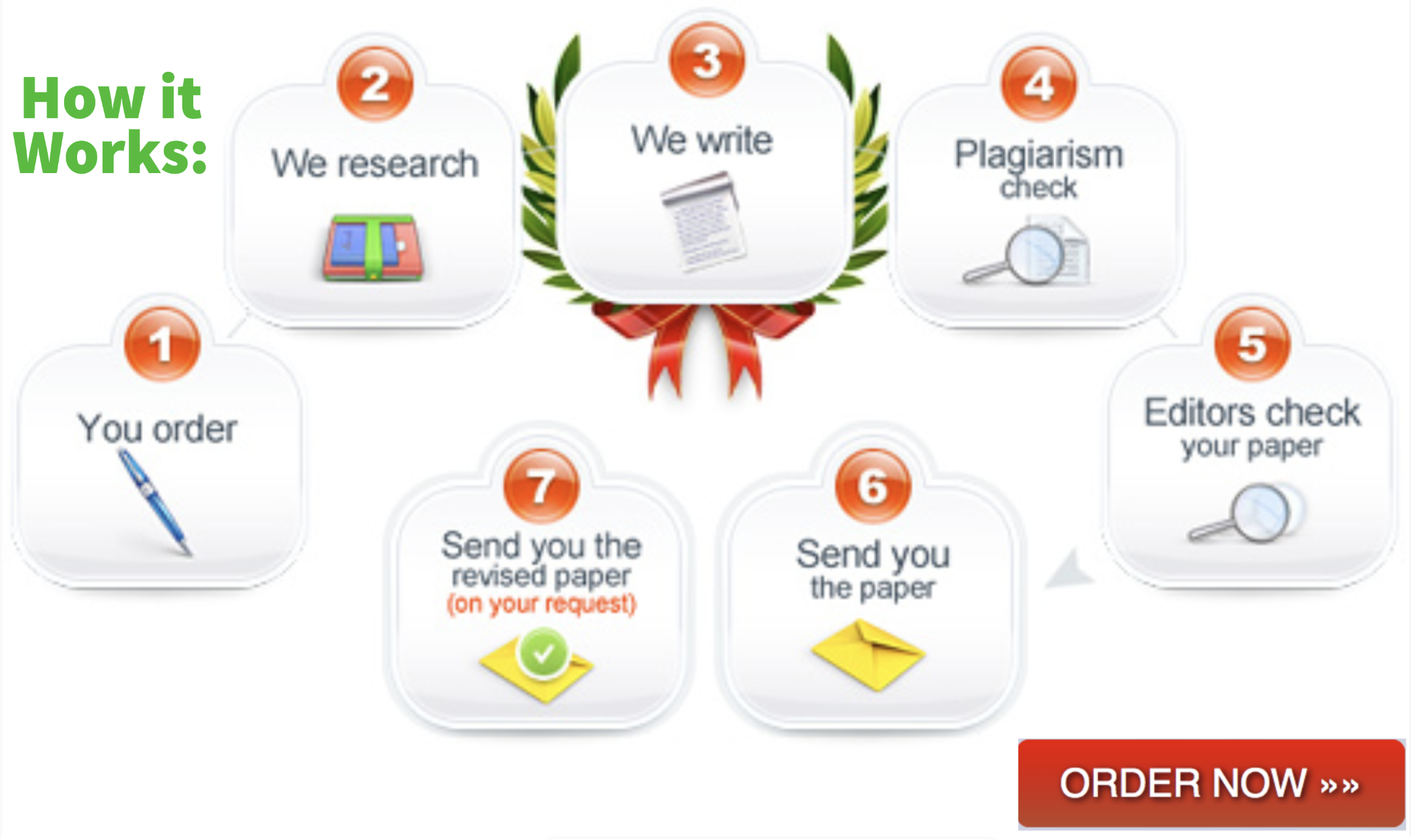 What Is a Nursing School Essay?
Nursing school essays are academic essays on nursing topics meant to prove your knowledge during the admission process to nursing school or when enrolled in a nursing program. Nurses who want to advance their careers and highlight any noteworthy obstacles or uncommon events should know how to write an essay on nursing.
Essays like this one are written for a professional audience, unlike the conventional academic papers students are expected to write in high school or other formal academic settings. Essays written for school or for a professional nursing journal must adhere to a different set of guidelines. But first, take a look at a nursing school essay format whether it is a nursing application essay or as part of your studies.
Nursing school essay format
A nursing school essay is one of the essential planning tools when a student gets down to write an essay or any academic writing. A nursing school essay format is vital since it helps students organize their essays logically, well-researched, and content-based. With a nursing essay format, you can also visualize the data you are collecting and plan out your final paper.
As you undertake the research, you need to collect the necessary data to fill up the essential parts of your essay and take note of the citations.
Keep in mind that the nursing school essay format is there to help you take complete control of the trajectory of your nursing essay. Take a look at the idea of the nursing school essay format.
Introductory paragraph
Hook statement
Theoretical framework
Thesis statement
Transition sentence
Body paragraph 1
A topic sentence about the first subtopic or supporting the claim
Evidence, data, and facts
Transition to the second body paragraph
Body paragraph 2
A topic sentence about the second subtopic or supporting the claim
Evidence, data, and facts
Transition to the third body paragraph
Body paragraph 3
A topic sentence about the third subtopic or supporting the claim
Data, evidence, and facts
Transition to the conclusion
Conclusion
An outline of the main ideas
Reiterate the thesis statement
Bottom Line thoughts
Once you've figured out the basic structure of an essay, the task of writing one becomes a lot less daunting. However, despite the more official tone and vocabulary of a nursing school essay, they still adhere to the five-paragraph essay structure. An introduction is followed by three body paragraphs and a conclusion.
The number of body paragraphs in a nursing school essay might range from one to as many as necessary, based on the word count.
Nursing school essay tips
Before you get down on how to write a personal essay for nursing school, here are nursing school essay tips.
Make your nursing essay easier to read
Since most nursing essays will have to be graded, professors are likely to skim through essays to have a rough idea of what the students are talking about and if they have adhered to the writing guidelines. If you want to score that A, you will need to find a way of structuring your essay whereby the crucial points are easily noticeable by the reader and are communicating your ideas well. Avoid fluff and stick to the main points.
Use a thesis statement in your introduction
A thesis statement is a crucial part of the introduction and your nursing school essay, and neglecting it is academic suicide. The thesis statement announces the central concept of the essay in a few sentences. However, this does not mean that your thesis statement should be the opening statement. It should be the last part of your introduction since its primary role is to transition to the main body of your essay.
Use Transitions Between Paragraphs
Your paragraphs shouldn't sound like pieces of sections just punched together. Your essay should be coherent and smooth and guide the reader from points A to B. This is why you should use transitions that will help you connect each paragraph with the preceding one. They are the bridge between sections.
Do Cite relevant Examples
A nursing school essay is not complete without relevant examples. If you give any examples, be sure to cite any literature or scientific works used. Only information that is common knowledge should not be cited. You do not need a citation if you want to add information that you might have experienced.
Discuss Literature in the Present Tense
Whenever you write a nursing school essay centered on literary works, you should always use present tense or narrative. This makes the essay touchy, engaging, and authentic.
Use new vocabulary
When your professor reads through your nursing school essay, they are not looking for your knowledge of the topic. There is no better way to express your mastery of the topic than by using new and advanced vocabulary and expressing your language mastery. Instead of using normal words like good, use more advanced vocabulary to show that your choice of words reflects your expertise in the topic.
Stick to the required style and format
Be it APA, MLA, or any other formatting structure; the professors will want to see the appropriate formatting style and structure. A perfect essay is not entirely about the appropriate format and style hoover, the style and format influence a great deal on the first impression of your paper. So make sure you strictly adhere to the required style and format.
Proofread your essay
After you are done writing your essay, proofread your paper and remove all the mistakes, poor sentence structure, and typos. All check for formatting structures if you have followed the guidelines set by your instructor.
Nursing School essays help
CustomNursingPapers.com is regarded as the greatest nursing paper writing service in the United States of America, Canada, and the United Kingdom and is well regarded at all levels. If you've ever wished for a custom paper that is an exact match for your writing style, this is the nursing essay writer for you. Numerous favorable reviews indicate that many college students online are satisfied with this nursing essay writing service.
For example, it has a 93 percent 'Excellent' rating on Trustpilot and a 4.5/5 rating on Google. As you can see, it has a high satisfaction percentage among college students that use it. If you're a student in the United States or the United Kingdom, this service is available and prepared to help you with any nursing school essay help academic needs you may have.
Perfect customer rating
According to one of the nursing assignment help reviews I reviewed, this service has the best customer care team in the industry, with a 99.0 percent response rate. To ascertain this for yourself, you can hire a writer from this nursing assignment writer immediately.
Writing is really an amalgamation of a variety of different nursing services available on this platform. Having dealt with this nursing essay writing service for some time now, I can attest to the fact that they offer a diverse array of services that will promptly resolve all of your academic concerns. Throughout my undergraduate years, I frequently got help from them, even with the most 'trivial' chores. I appreciate their amazing nursing research writing services at the Master's level.
Here are a few examples:
Nursing philosophy paper writing help
Homework writing help
Nursing capstone writing service
Research paper help
Nursing school admission essay
Nursing school application essay
Dissertation writing assistance
Nursing personal statement essay services
As you can see from the list, their help with producing nursing papers spans multiple fields. You simply browse their website and select one that meets your current academic needs. Whether it's an essay or a dissertation, they're your best 911!
They provide enormous benefits to students for each service they provide. They are like that generous friend next door; one could never buy a nursing essay from them and go away unfilled. Their nursing essays for sale include the following benefits:
CustomNursingPapers.com  offer college students up to 10% off their first order
This allows students to save money for other academic expenses or extracurricular activities without stretching their already-scarce budget.
Styling for specific projects
Their experts understand how to discriminate between numerous types of papers, as well as diverse writing styles and patterns. They will assist you in formatting your lengthy dissertation paper according to the specified criteria and provide you with an opportunity to earn the highest scores.
True experts working on various assignments
This nursing writing service employs highly qualified writers who are experts in their field. These geniuses will take on any task and produce amazing papers that will get you notoriety in New York. Their British documents contain a strong English language, which distinguishes them.
If you want to improve your grades, then you should use this amazing nursing assignment help online. If you're looking for a nursing essay writing service in the United Kingdom that understands you and your requirements, this is the site for you!
Write a Winning Nursing Application Essay
Writing a nursing application essay is not everyone/s cup of tea. Although some people possess high-quality writing skills, others do not have them. And if you are amongst the few who don't have the necessary writing skills, you do not need to worry. Writing a nursing application essay should not be as challenging as you might have been made to believe.
High writing skills do not necessarily mean that you are an expert nurse or you are going to excel in nursing school; however, a poorly written nursing school application essay can determine whether you will get into nursing school or not. And a perfect nursing application essay will mean that you land yourself in a nursing school of your choice. This is because the admission board will always discard poorly written nursing school application essays no matter what.
Avoid Being Intimidated
Creating an outline and writing drafts may seem intimidating. However, this does not have to be the case. A rough draft is nothing more than a collection of words that capture your stream of consciousness. When you're creating a draft, don't sweat the small stuff like language, organization, or transitions.
For a reason, it is referred to as a rough draft. The objective is to organize your thoughts, ideas, and even emotions and to give them a voice. Once you've accomplished this, you'll realize that making corrections, correcting grammar and spelling, and removing imprecise, superfluous, or inappropriate words or phrases becomes second nature. Traditionally, writers did this by hand. Today's technology makes it surprisingly simple to modify on the fly, with little effort.
However, one thing that technology cannot do is improve poor writing.
Carefully follow the instructions
The essay serves as a screening test. Applicants who do not adequately follow instructions are quickly weeded out of the mix. This makes sense when considering the critical nature of following directions and being on track in nursing school.
And make no mistake, keeping abreast of your workload, meeting standards, and meeting deadlines will be critical to your success. If you do not stay abreast with your responsibilities during nursing school, it is far too easy to get sucked behind—and never keep pace.
If the desired length of your essay is not specified, presume that no more than two pages of text should be submitted. If you have been designated a certain subject, make certain you mention it, even if you merely use it as a jumping-off point for your essay.
Avoid Procrastination
Writing a good essay may take longer than you anticipate. As a result, it is essential to give ample time to the writing of your nursing school essay. If you're an expert writer, you should understand that writing a flawless essay will take considerable time, research, drafting, revising, and rewriting.
It may be beneficial to begin by creating an outline. However, avoid overthinking things. To be honest, writing that comes from the heart—rather than the head—is frequently the most captivating writing available. However, even the most sincere feelings require some effort to shine on the page. Clarity of expression and attention to detail are critical.
Customize It to Your Taste
Steer clear of the obvious, the predictable, and the commonplace. Understand that practically every applicant will be inclined to convey certain thoughts. Avoid the expected and try something new. That is not to say you should be unique for the sake of being unique. However, there is considerable value in providing something that 100 other writers have not already mentioned.
Take the opportunity to write an introductory line or paragraph that is powerful and intriguing. It is the most critical sentence or pair of sentences in any piece of writing. To have the greatest impact, you must hook your reader early on.
You are unique, as are your experiences
Take the risk and expose a portion of your soul in your essay. The majority of nursing school essays are uninteresting to the point of becoming generic. Don't be afraid to express yourself through your writing. As said before, writing from the heart is generally more engrossing than soulless writing that looks to adhere to a formula. Let your nursing school essay tell a tale: your story. Keep it concise and truthful. Nothing is more persuasive.
The Bottom Line
A nursing school essay should highlight your expertise in the nursing subject. It should provide a good narrative that will help the instructor understand your level of expertise in the issue and how well you can articulate what you have learned in their program. Writing a nursing school essay has never been easy, but you will be satisfied with your job when you have finished writing your paper. The tips and samples listed above should get you started ASAP.
But if you still find it hard to handle nursing school essays, be sure to speak to our experts.
Related Posts: