Discussing Diuretics
Introduction
Hypertension is whereby the blood pressure readings in systolic readings are 140mmHg, and the diastolic readings are above 90mmHg in two separate readings and when the client is relaxed and in a completely normal state. Around 1.3 billion people are living with hypertension, and almost two-thirds of this population hail from low and middle-income countries. 1 in 4 men and 1 in 5 women were found to be hypertensive in 2015. Failure to monitor blood pressures and keeping them in check can lead to various complications such as kidney failure, heart failure, aneurysms, stroke and dementia (Mishra,2016). The treatment of hypertension involves a combination of various classes of drugs which are synergistic and may consist of calcium channel blockers, beta-blockers, alpha-blockers, angiotensin II receptor blockers, alpha II receptor agonists, angiotensin-converting enzyme inhibitors and diuretics. Diuretics lower the fluid levels in the body by excretion of urine and hence lowering the blood volume, thus lowering the blood pressure. Diuretics are further divided into various groups according to where they act on the kidney nephrons: thiazide diuretics, loop diuretics and potassium-sparing diuretics. Therefore, they have a different mode of actions.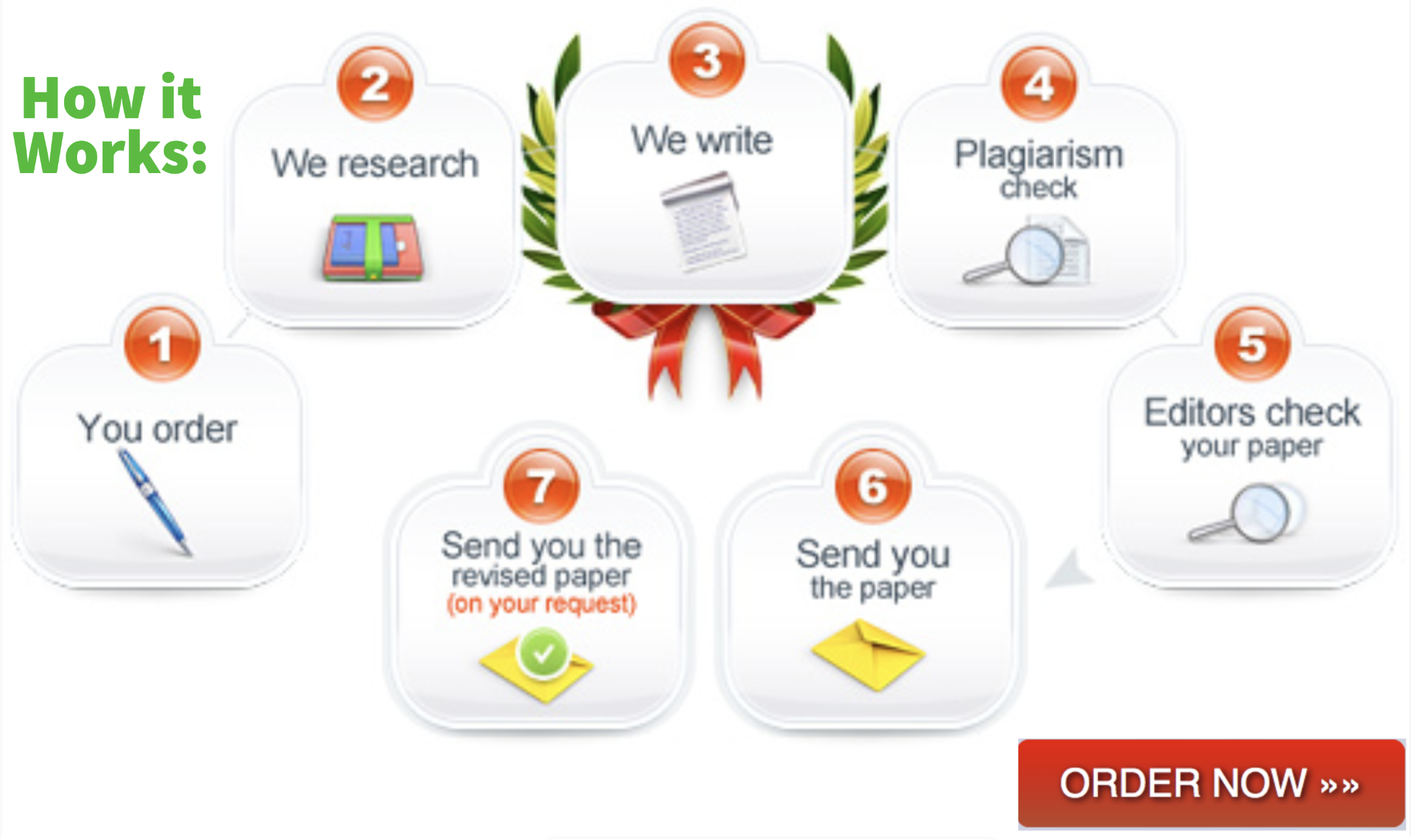 Thiazide diuretics
They consist of hydrochlorothiazide (HCTZ), chlorthalidone, and indapamide, which are most commonly used.
Pharmacodynamics
They block the sodium- chloride channel located in the proximal portion of the distal convoluted tubule (DCT) this decreases the levels of sodium crossing the lumen hence decreasing the sodium-potassium pump, therefore, increasing sodium levels into the distal end of the distal convoluted tubules and collecting tubules. The blockage of the sodium chloride channels makes the sodium-calcium channel to reabsorb more of calcium in exchange for the increased levels of sodium. Thus little amounts of calcium are excreted.
Risks associated with thiazide diuretics
First and foremost, there is hypokalemia which is the first effect of thiazide diuretic use which comes about as a result of aldosterone mediated action of the Na/ K, which happens at the collecting tubule. This requires monitoring since potassium is essential in cell-mediated processes. Hyponatremia may also ensue since the sodium levels are drastically reduced when they are excreted more in urine according to the mechanism of action of thiazide diuretics which has been discussed above. Hyperuricemia may also couple the side effects hence increasing the risk of developing gout. They directly reabsorb urate in the proximal tubule by using the OAT1 and OAT4 anion exchanger mechanisms.
According to Burnier, Bakris & Williams (2019), hypercalcemia may occur when thiazide diuretics are used in the management of hypertension since there is an exchange for sodium when the sodium chloride channels are blocked. Thus there is the reabsorption of calcium ions into the interstitium to replace the reduce sodium levels in the interstitium. Hence, low amounts of calcium levels are excreted in the urine. Metabolic alkalosis, which is hypokalemic in nature occurs due to the loss of both hydrogen and potassium ions which are excreted in the collecting tubule. Since thiazide diuretics are sulfa-based drugs, people who have Sulphur allergies and use thiazide diuretics may have reactions such as rash, hives, angioedema, anaphylaxis, difficulty in breathing and headache.
Pathophysiologic changes to consider when prescribing
Indapamide is excreted through the biliary system, but adequate amounts are availed to the distal convoluted tubule for action. Patients who have liver problems may be prescribed lower doses of indapamide since large amounts of indapamide may cause more destruction to the liver. Thiazide should be prescribed in low doses because of the risk of hyponatremia and hypokalemia, especially in the elderly and monitoring of the sodium and potassium levels should be done more in patients taking thiazides to avoid complications.
Potassium-sparing diuretics
Examples of potassium-sparing diuretics are Amiloride, Eplerenone, spironolactone, triamterene.
Pharmacodynamics
They act by binding to epithelial sodium channels, thus preventing reabsorption of sodium ions which is an action of amiloride and triamterene or by the inhibition of aldosterone receptors (spironolactone, eplerenone). Excessive loss of potassium is therefore decreased in this step because of excretion of potassium ions through urine is minimized (Burnier, Bakris & Williams, 2019)
Risks associated with potassium-sparing diuretics
The risks related to potassium in the use of thiazide diuretics is reversed in this instance for potassium-sparing diuretics by increasing the risks of hyperkalemia. This arises by reduced excretion of potassium ions in urine which is due to the mechanism of action of potassium-sparing diuretics in the collecting tubule. Hyperkalemia can lead to arrhythmias, numbness and tingling sensations, muscle weakness and nausea and vomiting. Hyponatremia also arises since reduced amounts of sodium is reabsorbed in the collecting tubules; thus, excess amounts of sodium levels are excreted in the urine. Spironolactone, when bound to non-selective estrogen and progesterone (aldosterone) hormones, can lead to impotence, menstrual problems, gynecomastia and decreased libido. Metabolic acidosis also may arise; this may arise due to the increased risks of vomiting, thus loss of bicarbonate ions (Burnier, Bakris & Williams, 2019).
Pathophysiologic changes to consider when prescribing
Since spironolactone has a short duration of action, it should be combined with other drugs such as furosemide which is a loop diuretic. Only 3% of sodium ions are prevented from being reabsorbed; therefore, potassium-sparing diuretics have a minimal natriuretic effect and hence required to be combined with other diuretics. Monitoring of the potassium levels should also be considered while prescribing to avoid instances of hyperkalemia and its related complications (Roush & Sica,2016).
Moreover, while prescribing these group of diuretics, it is essential to consider the sexual life of the client, for example, spironolactone binds non-selectively to aldosterone hormones which can reduce the libido and can cause impotence. Hence it's paramount for the healthcare professional to consider these kinds of clients who are concerned with their sexual life and advise them appropriately. Peptic ulcers may also arise due to gastric upset hence special considerations should be put in place for those already having peptic ulcers since it can potentiate the same.
Loop diuretics
Examples of loop diuretics include furosemide, bumetanide, ethacrynic acid, torsemide.
Pharmacodynamics
Loop diuretics inhibit the sodium/ potassium/ chloride co-transporters (Na/K/2Cl) in the thick ascending loop of Henle; therefore, there is an increased concentration of sodium ions in the ascending loop of Henle. This potentiates the increase in potassium reabsorption into the lumen of the collecting tubule due to the action of epithelial sodium channels. Around 25% of sodium ions are retained from the ultra-filtered blood, thus has a considerably higher nautretic effect compared to other diuretics ((Roush & Sica,2016).
Risks associated with potassium-sparing diuretics
Hypokalemia can be developed because of the loss of potassium in urine since there is blockage of the Na/K/2Cl co-transporters, which accompanies increased sodium ion losses in urine. This can lead to hypokalemia related complications which can be detrimental to the health of the patient. Hypokalemic metabolic alkalosis may also arise due to the loss of hydrogen ions due to increased urination incidences for the patient since a lot of sodium ions is excreted through urine as compared to other diuretics. Hyperuricemia also occurs since peritubular capillaries secrete loop diuretics, and uric acids are also actively secreted through the same. This can lead to gouty arthritis due to accumulation of uric acids in the body because of competition of secretion through the same channels (Malha & Mann, 2016). Ototoxicity is also considered as a risk, and the use of aminoglycosides may increase it, and therefore a combination of these two classes of drugs should be prohibited. Furosemide is a sulfa drug, and therefore, people who have Sulphur allergies may experience hypersensitivity reactions such as rashes, hive, angioedema and difficulty in breathing or wheezes.
Pathophysiologic changes to consider when prescribing
The fluid levels in the body should be monitored since large volumes of water are excreted since loop diuretics are considered to be 'high ceiling diuretics' which are considered to have the highest natriuretic effect thus huge volumes of water are excreted resulting to hypovolemia. Loop diuretics shouldn't be prescribed with aminoglycosides since both of them can cause ototoxicity. Monitoring of sodium levels should be vital since it is the ion that is also lost more in urine and hyponatremia should be prevented. Uric acids should be tested since they are retained more. Lithium shouldn't also be prescribed with loop diuretics since they reduce its renal clearance; therefore, it can lead to lithium toxicity.
Summary of Article
In the previous years, diuretics were considered as first-line drugs in the treatment of hypertension and over the years with the development of better and more efficacious drugs they were not considered the same as they were before. Thiazide and thiazide-like diuretics are considered to be first-line drugs in the treatment of primary hypertension cases. Still, they are not generally favored in recommendations than the other diuretics. Hydrochlorothiazide is noted to have a lower duration of action as compared to the others in the same line of thiazide and thiazide-like diuretics. Spironolactone's efficiency on resistant hypertension was well applauded. Eplerenone was uttered to have a significant impact on systolic blood pressure. Loop diuretics were suggested best for chronic kidney disease but with serum creatinine concentration of 1.5mg/dl. A lot of scholars depict that indapamide is more efficacious and tolerable diuretic for hypertensive patients. It also reduces left ventricular hypertrophy better than enalapril (Mishra,2016).
Diuretics and patient outcome
The relationship between loop diuretics' dose-response and post-discharge outcomes has not been clearly established. Short term diuretic use is not an independent predictor for heart failure re-hospitalization. Effects of diuretics on clinical outcomes on heart failure cases remain to be unsure. Higher doses of diuretics to severe clinical outcomes for both the inpatient and outpatient have been associated with containing greater risks (Ahluwalia & Bangalore2017).
In conclusion, diuretics have been noted to have adverse effects of hyponatremia since all of them involve sodium excretion in urine. In the treatment of hypertension, not one class of diuretic is used, for example, in the case of thiazide diuretics, it can be synergized with potassium-sparing loop diuretics to avoid cases of hypokalemia. Therefore, there is a need to have a combination of anti-hypertensive drugs from different classes. Monitoring of urea and electrolytes is done since it involves the gaining and loss of different electrolytes and uric acid.
References
Ahluwalia, M., & Bangalore, S. (2017). Management of hypertension in 2017: targets and therapies. Current opinion in cardiology, 32(4), 413-421.
Burnier, M., Bakris, G., & Williams, B. (2019). Redefining diuretics use in hypertension: why select a thiazide-like diuretic? Journal of hypertension, 37(8), 1574.
Malha, L., & Mann, S. J. (2016). Loop diuretics in the treatment of hypertension. Current hypertension reports, 18(4), 27.
Mishra, S. (2016). Diuretics in primary hypertension–reloaded.
Roush, G. C., & Sica, D. A. (2016). Diuretics for hypertension: a review and update. American journal of hypertension, 29(10), 1130-1137.
Related Posts:
OTHERS: