Principles of Organizational Performance Management
Healthcare organizations are presently attempting to adapt to the changing healthcare system that poses significant challenges to managers and healthcare workers. Today, healthcare workers are dealing with more informed patients, and together with the call for quality, organizations ought to improve on performance. Successful healthcare managers are constantly searching for tools that will motivate workers and improve organizational performance. Performance management is a measure that shows employees how their input contributes to the realization of organizational goals and objectives. Among the top tools used for performance management is the use of performance data scorecards which guide managers in identifying correct processes and achieve goals. In this discussion, I envision myself in a nurse leadership role responsible for performance improvement in outcome measures that are below benchmarks through employee engagement.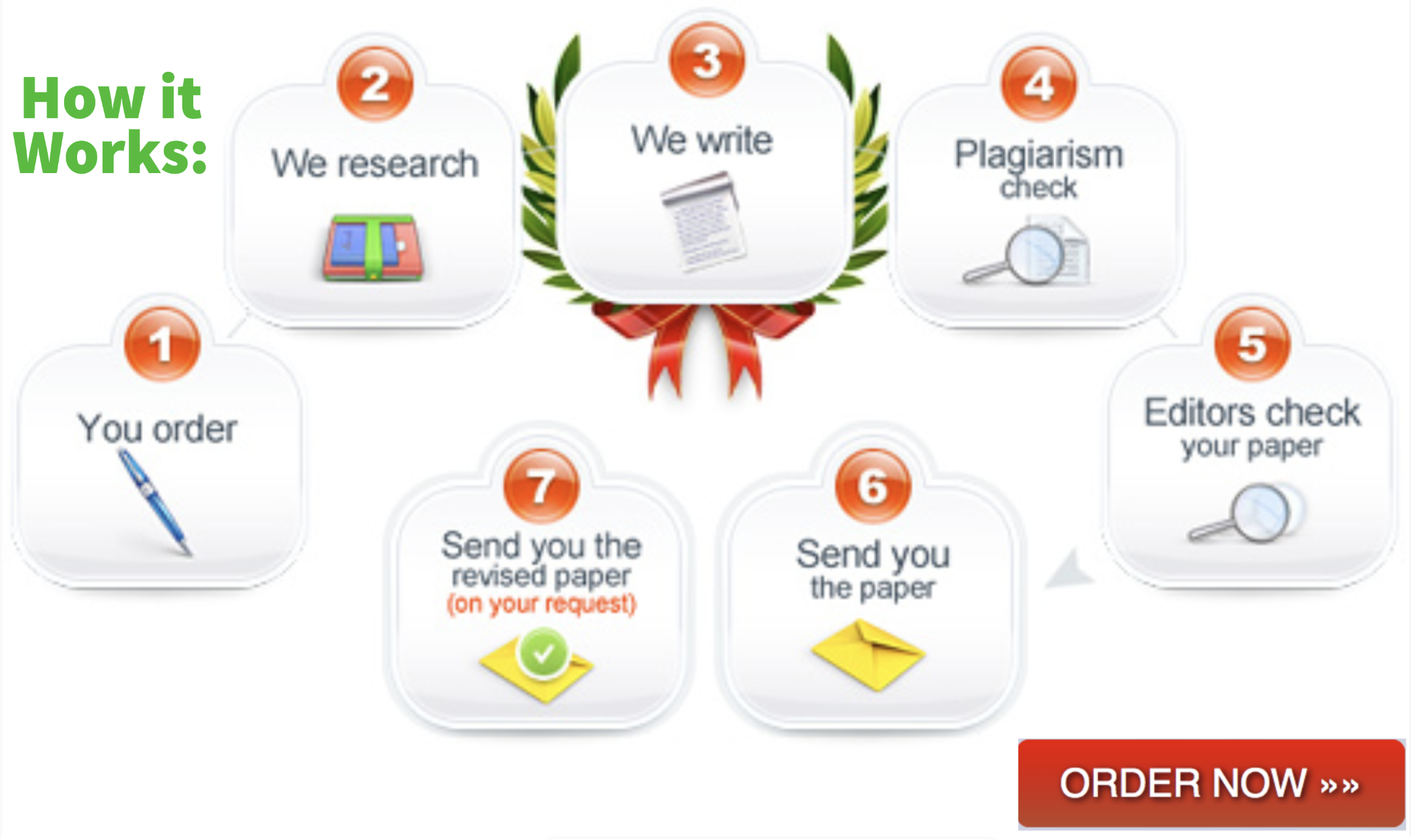 Patient Population
My healthcare organization is a level II trauma center that deals with emergency care including surgical interventions for the population served. The facility has 14 operating room suites with preoperative and post-operative care areas. Each year, the facility provides surgical care to over 10,000 patients including orthopedic, gynecological, oncology, neurological, and ENT patients. The patient population in this unit are adults aged 18 years and above seeking surgical care including pre-operative and post-operative management. Most of these patients seek surgical care due to trauma except for the gynecological, oncology, and neurological patent populations. One of the key areas for improvement in patient safety through the reduction of surgical site infections. A balanced performance scorecard can be used as a tool to engage employees in my department and improve on the area of patient safety pre and post-operatively. The performance scorecard will focus on addressing the areas of performance, quality, safety, and engagement of employees.
Outcome Measures
The performance improvement outcome measures for the selected patient population can be presented using a balanced scorecard. A scorecard is a visual representation of the organizational objectives and goals that guide performance improvement. It is established that scorecards support the plan to produce, target, and engage employees in performance improvement. Additionally, scorecards enable the managers to focus on the organization as a whole rather than on an individual provider. The performance scorecard for the organization could take the following format.
Measure
Outcome
Necessary Process
Drivers
Performance
Improved HCAHPS scores.
ü  Regular assessment of the patient satisfaction surveys and identification of areas of weakness.

ü  Follow-up of surgical patients upon discharge through phone calls.

ü  Improved HCAHPS scores have positive financial impact on the organization because it results to increased reimbursement from the CMS.

ü  Patient satisfaction is dependent on performance improvement of the organization.

ü  Improved HCHAPS scores will attract more clients to the facility leading to increase revenue.

ü  Employee satisfaction.

Quality
Reduce the rate of surgical site infections.
ü  Ensure 100% compliance to the administration of pre-operative antibiotics unless contraindicated.

ü  Implement the storage of antibiotics in the unit to prevent missed doses.

ü  Improve patient outcomes in the facility.

ü  Reduce the healthcare costs associated with SSIs and hospital readmission.

ü  Increase patient satisfaction.

ü  Provide appropriate care that can translate to employee satisfaction.

Patient safety
Improve compliance with hand hygiene protocols in the department.
ü  Ensure availability of easy-to-access multiple stations in the unit for hand washing practices.

ü  Implement hand washing for both healthcare providers and patients/families.

ü  Improve patient outcomes.

ü  Increase awareness and response to infection prevention in the unit.

ü  Reduce healthcare costs associated with surgical site infections.

ü  Engage families and patients in redefining their care.

ü  Improve patient satisfaction.

Engagement
Increase employee engagement to reduce turnover rate in the facility.
ü  Implementation of staff training protocols and involvement of employees in decision making.

ü  Demonstrating collaborative care and monitoring teamwork approach in the unit.

ü  Maintain open door policy and implement the use of employee satisfaction surveys.

ü  Improved quality of care leading to increased patient satisfaction.

ü  Financial impact on the organization through decreased turnover rates.

ü  Capacity building and increased employee satisfaction.
Necessary Processes
Performance
Hospital reimbursements are increasingly tied to patient satisfaction surveys and healthcare organizations have turned their attention to improve quality and patient care experience. The Hospital Consumer Assessment of Healthcare Providers and Systems (HCAHPS) surveys are used to measure patient satisfaction and performance improvement purposes (Merlino et al., 2014). The surgical unit can improve performance by focusing on areas that have not performed well in the past. For instance, regular assessment of the HCAHPS scores on the provision of discharge information can help to reduce surgical site infections upon discharge. Lack of appropriate discharge information is among the causes of readmissions secondary to infection. Additionally, performance in the unit for the patient population can be improved through follow-up programs for surgical patients. Studies demonstrate that post-discharge follow-up for patients drives positive outcomes and can help in reducing hospital readmissions (Sanger et al., 2014). Regular post-discharge check-ins trough phone calls and appointments can be used to improve the performance of the organization.
Quality
Quality improvement in healthcare involves a systematic approach to monitoring, assessing, and improving organizational standards to meet the desired patient outcomes. This process ensures the enhancement of safety, effectiveness, and efficiency of services delivered. While technology can be used today to improve quality, many organizations focus on the use of evidence-based practices that focus on the patient. Administration of antibiotics before initiation of surgery is a recommended practice that reduces the incidence of surgical wound infection. Studies demonstrate that approximately one million patients suffer from wound infection post-surgery each year in the US and many of those are attributed to lack of antibiotic prophylaxis (Yang et al., 2018). To ensure this measure is achieved in the unit, the charge nurse in collaboration with the anesthetist will ensure all patients receive prophylactic antibiotics unless contraindicated. Additionally, the charge nurse should ensure the availability of antibiotics in plenty to avoid missed doses, especially during a shortage.
Patient Safety
Patient safety is among the first priorities during healthcare delivery aiming at reducing or minimizing harm. Surgical units require a high degree of cleanliness that can be achieved through practicing hand hygiene. According to the Centers for Disease Control and Prevention (CDC)., hand washing is one of the most effective ways to prevent the spread of diseases and infections (Centers for Disease Control and Prevention (CDC), 2020). Washing hands ensures the prevention of infection especially patients that are undergoing surgery. Although different approaches have been deployed to reinforce the practice, the Joint Commission shows that direct observation of staff hand hygiene is the most effective and accurate way to measure hand hygiene compliance (CDC, 2020). Washing hands or using the hand sanitizer is recommended to healthcare workers and patients/families before and aftercare delivery. To ensure hand hygiene is practiced in the unit, the availability of multiple access points to hand washing should be made. Every staff should also engage in observing hand hygiene for their peers including patients and their families.
Engagement
Employee engagement refers to the emotional commitment that staff has to the company and its goals which helps in maintaining good relationships in the workplace. Engaged employees give discretionary efforts to ensure the safety of patients and quality care delivery by valuing the patient. According to studies, engagement of nurses is the number one variable correlating to quality care as observed through mortality rates and patient satisfaction (Bulkapuram et al., 2015). Employee engagement has a positive influence on reducing staff turnover, absenteeism, hospital-acquired infections, and employee retention. Additionally, engaged employees promote patient safety and help in saving healthcare costs. The necessary processes to promote employee engagement in my unit include the use of training programs, enhancement of teamwork, and the demonstration of shared decision making. The unit can promote these practices by ensuring the availability of suggestion boxes where staff can share their opinions on policies or process improvement in the unit.
Additional Indicators
One additional indicator that can be used to realize the outcomes is the incorporation of electronic health records (EHRs) into patient care to boost safety and staff efficiency. Preventing infections in surgical patients can be enhanced through the use of technologies like EHRs because they improve compliance and help increase staff efficiency (Tanner et al., 2015). The first aspect that will improve the outcomes is medication safety especially for patients receiving prophylactic antibiotics. The system can act as a reminder to ensure staff administers the drugs on time while observing the five rights of drug administration. Secondly, improvement of performance in the unit will utilize routine follow-up for patients upon discharge from the facility. The EHR system will be used to identify patients for follow-up while ensuring all aspects of care are addressed during the process. The system will also provide data for evaluation regarding the availability of antibiotics, timely administration, and the effectiveness of the interventions.
Advantages
Performance scorecards are tools that allow the realization of organizational mission, vision, and goals in different ways. The first advantage of the scorecard is that it allows for constant communication between employees and managers in the organization (Khiew et al., 2017). The scorecard highlights all the areas that need improvement and allows for monitoring of processes throughout the implementation phase. Communication by the management is made easy because specific teams and approaches are identified when using the scorecards. For instance, the created performance scorecard will ensure the communication of HCAHPS scores within the unit together with areas of improvement. The scorecard will also ensure employees are actively engaged in improving processes related to infection prevention for the selected patient population. Specific areas of communication that will ensure active engagement include prophylactic antibiotics administration, hand washing, and post-discharge follow-up for surgical patients.
One of the functions of managers is to plan strategically for process improvement including resource allocation in an organization. The created scorecard will promote strategic planning which involves the definition of strategies, making of decisions, allocation of resources, and execution commands to achieve the set goals. Through the scorecard, the organization can analyze the cause-effect relationship between variables to bring about change. The scorecard will allow the surgical unit to plan for the availability of antibiotics, hand washing stations, and health education for both staff and patients on hand hygiene. Additionally, the scorecard will allow the manager to plan for the time-frames including periodic evaluation for short and long-term achievement of set goals.
Performance scorecards are tools that are proven to improve transparency and accountability in organizations. The tool identifies the specific roles of individuals or rather departments during process improvement. The scorecard informs employees and consumers of areas that are performing well and those that require improvement without keeping them in the dark. It allows the healthcare providers to assess the challenges within the organization and an opportunity to improve on the identified aspects (Khiew et al., 2017). Secondly, every individual can identify their roles and be held accountable for any actions taken towards realizing the set goals. The created scorecard identifies challenges in antibiotics administration, hand washing, and patient follow-up post-discharge. Through these weaknesses nurses, doctors, patients, and families will work together to improve on quality.
Managers play a critical role in process improvement and the realization of organizational goals. Management of information in an organization ensures that managers make necessary interventions at the right time while involving the right members of the healthcare team. Performance scorecards make it possible for the managers to manage information including the identification of key performance indicators (KPI) for measuring outcomes. For instance, the managers in the surgical unit will be able to coordinate functions between nurses, doctors, and patients/families to ensure the promotion of hand hygiene practices. Additionally, it will be easy for the manager to make decisions regarding quality improvement because all information required is organized in the performance scorecard.
Lastly, the performance scorecard will ensure a balanced performance in the surgical unit by ensuring quality improvement in several aspects of care. The scorecard defines ways to improve performance, safety, quality, and employee engagement in a single picture. The scorecard also links the performance of one aspect to the realization of outcomes in another aspect allowing employees to improve in multiple areas of care. For instance, practicing hand hygiene will promote patient outcomes, reduce infection rates, and improve patient satisfaction. Additionally, educational practices for hand hygiene will ensure all healthcare teams including nurses, doctors, subordinate staff, and patients/families are involved which will promote uniformity in quality improvement.
Current Trends
The increased use of technology and the need to improve healthcare practices today has led to the emergency of new trends. Consumerism and transparency in healthcare are among the top trends in healthcare today whereby healthcare organizations are striving to improve relationships with consumers (Vogenberg & Santilli, 2019). Patients and other healthcare consumers have realized that they need to be engaged to get the best value for their money spent on healthcare. For instance, consumers are now focused on demanding transparency so that they can make informed choices. The consumers are observed to assess the quality of services delivered, overall organization performance, type of staff available, and financial costs related to healthcare delivery before making choices. These dynamics require that healthcare organizations engage their employees in improving performance. The organization ought to inform employees on cost reduction practices, the importance of quality improvement, and how quality influences consumerism. Informed employees become more engaged and work together to raise the standards of their organization.
Across the healthcare system, nurses typically spend much more time with patients than other healthcare workers. However, nurses are given minimal attention when it comes to redesigning healthcare and this has called for shared governance. The complex hierarchy of healthcare organizations makes it difficult for nurses to be heard, but through shared governance nurses can have a say in important healthcare matters. Nursing leaders and professional organizations have stepped up to influence important decisions in healthcare delivery including policymaking. When employees are involved in decision making, it becomes easy to improve quality because they implement what is agreed upon. Shared governance promotes employee engagement which in turn leads to job satisfaction, profitability, performance, and employee retention. Additionally, shared governance improves confidence among employees leading to more engagement.
Cost transparency is a new concept in healthcare that has picked since the introduction of value-based care. Organizations are no longer hiding their finances because of the incentives and penalty programs introduced by the centers for Medicare and Medicaid Services (CMS). The incentives are given depending on organizational performance assessed using HCAHPS surveys. Penalties are also imposed on institutions that demonstrate poor performance especially on aspects of readmission and hospital-acquired infections. Cost transparency has led to increased employee engagement to redesign healthcare processes including the implementation of evidence-based practices. Managers are no longer making decisions that suit the organization but those that promote healthcare worker engagement and involvement in care.
Relationship
Employee engagement is an essential step that any healthcare organization should take towards better healthcare delivery. It refers to the extent to which employees feel passionate about their jobs and how they demonstrate the commitment to the organization (Motyka, 2018). Engaged employees enjoy their work and feel value which translates to better patient care. Studies demonstrate that engaged employees improve patient satisfaction levels. It is observed that engaged employees demonstrate a caring attitude to the patients ensuring that patients receive appropriate care from staff. Additionally, there is improved communication between the two teams which allows for an easy understanding of care. Engaged employees put their patients first and involve families in daily care delivery.
There is increasing evidence about employee engagement and patient safety where healthcare providers can provide care with minimal errors. Engaged employees become focused on their daily care and ensure patient's safety is put first before their own interests. These employees can work in teams, practice safe care, and make necessary consultations before performing difficult procedures. Another aspect of quality that improves with employee engagement is the cost of healthcare delivery (Motyka, 2018). Engaged employees are observed to save the organization extra costs of care such as those resulting from readmissions and prolonged hospitalization. Mortality rates, which are among the top indicators of quality care, is observed to decrease when employees are fully engaged. Engagement ensures nurses and other healthcare providers are satisfied with their jobs leading to maximum utilization of time and other resources to save the lives of patients.
All facilities seeking Magnet Recognition in the United States must demonstrate a high degree of employee engagement because of its positive influence on quality care. Engaged employees become advocates for patients and work to ensure policies and procedures are done to the benefit of the patient. They provide patient-centered care including the involvement of families which promotes understanding and satisfaction. There is better delivery of safe, effective, timely, efficient, equitable, and people-centered care when employee engagement is practiced. Additionally, collaborative practice and accountability improve when employees are engaged leading the delivery of quality care and achievement of better patient outcomes.
Current Tools
Based on research, it is evident that employee engagement has major impact outputs and revenues of an organization. While engaged employees become more productive, it is crucial for healthcare organizations to measure the extent to which employees are engaged and determine areas of improvement. One of the tools used in my healthcare facility is the use of employee engagement surveys. The primary goal is to assess and measure how motivated and engaged employees perform the best at work each day. The engagement survey used in the organization focuses on the areas of leadership, planning, understanding of roles, and communication. Additionally, the survey asks questions about training, career development, mentorship, rewards, and motivation at the workplace which are key aspects of employee engagement.
Employee engagement surveys have demonstrated improvement in quality care through the achievement of a balance between work and life. It is observed that work-life balance is important because it affects how employees perceive their work. Through the survey, managers can identify areas that are stressful to the employees, if they get enough time with their families and the presence of equal opportunity in the workplace. Additionally, the engagement survey used in the organization collects thoughts from employees on areas that they like and those that might improve through process change.
The other tool that has served its purpose in promoting employee engagement is the use of suggestion boxes. These boxes are available to use for both healthcare providers and patients especially when giving feedback about the quality of care received upon discharge. Employees in the facility use the tool to communicate to the management about crucial aspects that some may find difficult to express. This tool is important because it captures providers that do not have the courage to face top management with their problems. To ensure focus on employee engagement, the hospital allows for the provision of response after three months and the feedback is shared across all members identifying areas of improvement concerning employee engagement. Although this tool is disliked by many, the organization takes the response from employees seriously and considers it a primary tool for employee engagement assessment. These two tools for assessing employee engagement currently provide nurse leadership with adequate data regarding employee engagement.
Improving Employee Engagement
The outcome measure for employee engagement identified in the performance scorecard involves reducing turnover employee rate. The identified necessary process is to implement a collaborative care approach and teamwork to ensure every member relates well with others in the workplace. Additionally, staff training has been identified as an approach to engage employees especially new workers that have little information about the organizational culture. To ensure effective employee engagement, I propose the use of culture training and employee engagement protocols in the institution. The goal of this intervention is to ensure all employees familiarize themselves with the organizational culture for the promotion of teamwork and swift transition into patient care. Secondly, the practice aims at achieving 100% employee engagement within six months for the new employees.
The initial approach to achieving employee engagement will involve on-board orientation programs for new employees for at least one week. This period will also involve teaching healthcare workers on organization policies and ways of communication. This will ensure the employees familiarize themselves with the organizational culture including care processes. The second step will involve the transfer of the employees to respective departments where the managers will further educate the employees on how to collaborate with other professionals. An open-door policy will be used to ensure concerns of the employees are addressed including suggestions for further engagement programs. The third step will involve training of all employees on effective strategies for engagement and collaborative practice using external speakers. The training will see employees receiving certifications that will be used as measures for active engagement and rewards. Evaluation of the intervention will involve the use of employee engagement surveys six months post-implementation.
Leadership Best Practices
Leaders are in a better position to promote employee engagement through the incorporation of best practices and good governance. The first approach towards the promotion of employee engagement is the articulation of goals and responsibilities so that employees understand what to do. Managers should not only rely on verbal articulation, but also the use of other platforms such as internal documentation of the goals (Dempsey & Reilly, 2016). Meetings in the facility should commence by stressing the relevance of engagement and reminding staff on the organizational goals. The leader should also utilize technology such as social media and the organizational website to communicate and stress aspects of employee engagement, especially during the onboarding process.
The second approach involves the empowerment of the employees by demonstrating mentorship and recognition for those who perform well (Dempsey & Reilly, 2016). Power employees can make huge differences in healthcare organizations because they influence others and act as role models for collaborative practice and engagement practices. Nurse leaders should reward the best performers and offer to help those who need improvement. These practices can help in reducing employee turnover rates in the organization while improving quality care delivery.
References
Bulkapuram, S. G., Wundavalli, L., Avula, K. S., & Reddy, T. K. (2015). Employee engagement and its relation to hospital performance in a tertiary care teaching hospital. Journal of Hospital Administration, 4(1), 48-56. DOI: https://doi.org/10.5430/jha.v4n1p48
Centers for Disease Control and Prevention. (2020). Patient safety: Clean hands count for safe healthcare. Retrieved from
https://www.cdc.gov/patientsafety/features/clean-hands-count.html
Dempsey, C., & Reilly, B. (2016). Nurse engagement: What are the contributing factors for success. OJIN: The Online Journal of Issues in Nursing, 21(1). DOI: 10.3912/OJIN.Vol21No01Man02
Khiew, K. F., Chen, M. C., Shia, B. C., & Pan, C. H. (2017). Adapting the balanced scorecard into the healthcare industry: A literature review, New insight and future directions. Open Journal of Business and Management, 5(4), 611-623. DOI: 10.4236/ojbm.2017.54052
Merlino, J. I., Kestranek, C., Bokar, D., Sun, Z., Nissen, S. E., & Longworth, D. L. (2014). HCAHPS survey results: Impact of severity of illness on hospitals' performance on HCAHPS survey results. Journal of Patient Experience, 1(2), 16-21. DOI: 10.1177/237437431400100204
Motyka, B. (2018). Employee engagement and performance: A systematic literature review. International Journal of Management and Economics, 54(3), 227-244. https://doi.org/10.2478/ijme-2018-0018
Sanger, P. C., Hartzler, A., Han, S. M., Armstrong, C. A., Stewart, M. R., Lordon, R. J., … & Evans, H. L. (2014). Patient perspectives on post-discharge surgical site infections: Towards a patient-centered mobile health solution. PLoS One, 9(12), e114016. https://doi.org/10.1371/journal.pone.0114016
Tanner, C., Gans, D., White, J., Nath, R., & Pohl, J. (2015). Electronic health records and patient safety: Co-occurrence of early EHR implementation with patient safety practices in primary care settings. Applied Clinical Informatics, 6(1), 136–147. https://doi.org/10.4338/ACI-2014-11-RA-0099
Vogenberg, F. R., & Santilli, J. (2019). Key trends in healthcare for 2020 and beyond. American Health & Drug Benefits, 12(7), 348–350. https://www.ncbi.nlm.nih.gov/pmc/articles/PMC6996619/
Yang, X., Xiao, X., Wang, L., Ao, Y., Song, Y., Wang, H., & Wang, H. (2018). Application of antimicrobial drugs in perioperative surgical incision. Annals of Clinical Microbiology and Antimicrobials, 17(1), 2.
https://doi.org/10.1186/s12941-018-0254-0
Related Posts: