Introduction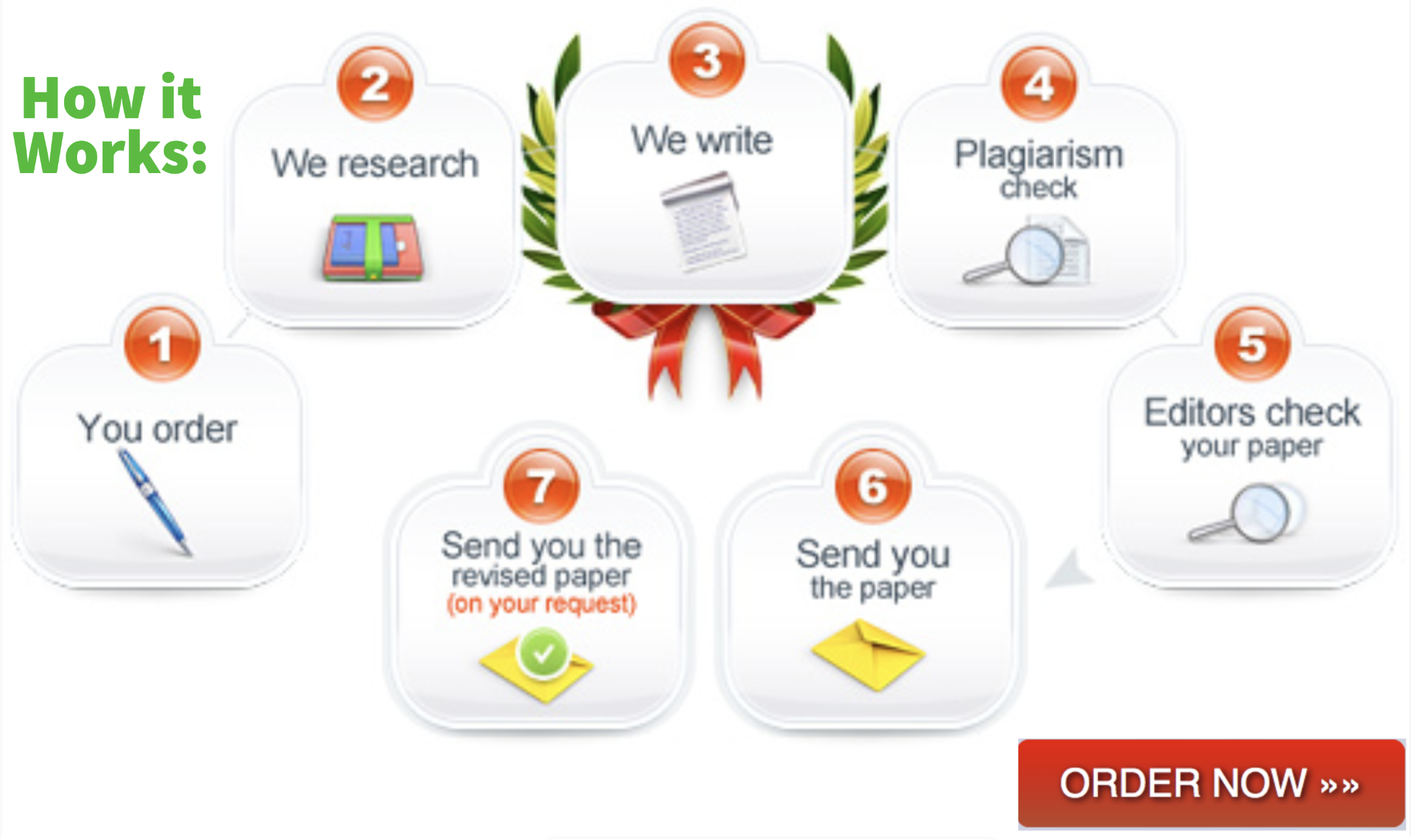 As a student, you may wonder how to craft a captivating process essay that captures your reader's attention. While writing a process essay may seem easy, it requires adherence to specific rules and steps to ensure a well-structured and successful essay. At Customnursingpapers.com, our experts will guide you through a step-by-step process on how to write a process analysis essay.
Our services cover various essay writing processes, including nursing, finance, accounting, and more. We can assist you in describing your process, creating vivid imagery for your instructor, impressing them, and securing a high score on your assignment. If you need topics, samples, examples, ideas, or process essays, reach out to our customer care staff for professional assistance.
What is a Process Essay?
In the nursing course, you'll encounter different types of essays, one of which is the process essay. This essay aims to teach the reader how to do something, such as making better financial decisions. It entails describing every step necessary to complete the process. Many college students find essay writing stressful and tiring, but considering its impact on your final grade, delivering a well-written nursing essay to your professor is essential for achieving good scores.
A process essay provides step-by-step instructions and guidelines for conducting a given procedure or task. This can range from a simple process, like handling a patient with a specific disorder, to a more complex one, such as creating a nursing report with multiple experiments. The goal is to provide the reader with precise guidance on how to perform the task effectively.
To engage the reader, your process essay requires a high level of accuracy. Offer a glimpse of the history behind the topic you are working on and provide an estimate of the time required to read your process essay. This way, readers can schedule their activities accordingly to fully comprehend the entire process without interruptions.
Steps for Writing a Process Essay
Writing can be challenging, and many students struggle to get started. The essay writing process depends on the task, available resources, your familiarity with the topic, and the time at hand. Approach the process of essay writing as a fluid, spiraling cycle, utilizing the steps flexibly.
1. Prewriting
Prewriting involves everything you do before actually writing the essay. It is a critical stage for generating process essay ideas. Understand the task requirements and any specific rules you need to follow. Seek clarification from your instructor if needed, and then develop process essay topics and choose a focus for your process analysis essay.
If you have the freedom to choose your topic, brainstorm ideas, conduct extensive research, narrow down the list, and create an action plan to proceed with outlining.
2. Drafting
The drafting phase is where the actual essay writing process takes place. Define your process essay's scope in the introduction, arrange the content in chronological order, present each step, and explain it in detail. Make the content engaging by incorporating exciting incidents that may occur during the task.
Many students find it easier to start drafting the body paragraphs before writing the introduction and conclusion paragraphs. This approach helps align the introduction and conclusion with the content in the body paragraphs. Stick to the process essay outline to maintain focus on the main idea.
3. Revising
After completing the draft, review the grammar, format, main idea, and paragraph organization. Make necessary changes to improve the essay. Throughout the writing process, you may need to revise during the prewriting and writing stages to add or remove words, sentences, or paragraphs for improvement.
4. Editing and Proofreading
Proofreading should only occur after revising the content to enhance clarity, organization, and accuracy of ideas. Edit to check for mechanical errors like spelling, punctuation, formats, omitted or repeated words, and spacing. Once you have proofread your process analysis essay, it is ready for presentation to the reader, making it the final stage of the essay writing process.
Structure of a Process Essay
A process essay's goal is to explain a procedure, breaking it down into several steps for the reader to follow. Structuring a process essay should involve:
Introduction: Create an engaging introduction that captures the reader's attention and clearly presents the thesis statement, identifying the process. State any warnings and safety precautions, informing the reader about the circumstances in which the process will be performed.
Essay Body: Devote a separate paragraph to each step of the process. Be straightforward and provide a narration of each step, addressing the reader directly. Use either past or present tense depending on whether the process occurs regularly or has happened in the past. Support each step with examples, scenarios, or facts.
Conclusion: Summarize the main stages and reveal the final result of the process. Reinstate the thesis statement and offer any concluding remarks about the entire process.
Process Essay Topics
Finding process analysis essay topics can be challenging for many college students. When choosing topics, consider your audience, and opt for specific and straightforward ideas. Avoid complicated topics that may make it difficult to present the main idea clearly or transition between paragraphs smoothly. Develop a well-framed thesis statement, create a brief process essay outline, and draft two or three topic sentences to guide your writing. Refine your topic sentence based on evidence collected during the prewriting stage. If you have limited knowledge about the topics, choose the one that interests you the most among the researched options and focus on it.
The choice of your process essay topic depends on the amount of research conducted. A good essay topic aligns with your passion, appeals to the audience, and serves the purpose of the assignment. If the topic seems too general, narrow it down to a specific point of discussion.
General Tips for Writing a Process Essay
For those writing a process essay for the first time, follow these practical tips to ensure a successful essay:
1. Research: Look for process analysis essay samples to understand formats and word choices. Conduct thorough research to select good process essay topics. Choose a topic that interests your readers and matches their level of knowledge.
2. Introduction: Provide background history and state your motivation for the chosen topic. Clearly present the thesis statement of your process essay.
3. Quality: Ensure your process essay is not overly complex. Use simple language to explain the main points in detail. Organize your writing logically to maintain a natural flow. Broadly explain each step and its purpose, and include any warnings or challenges the reader may encounter during the process.
4. Definitions: Clarify any new terms used during your essay writing process to avoid ambiguity. Ensure that all technical terms are understandable and appropriate for your reader's skill level.
5. Use Transitions: Employ transitions to establish sequential and logical relationships between each step in the process. Transitions like "When you have finished," "first," "second," "next," "at the same time," "meanwhile," "after this," "then," and "finally" are useful for guiding readers through the process.
6. Uniqueness: Create a unique process essay without copying others' work. Plagiarism can negatively impact your grades. Impress your readers with an original and captivating essay.
7. Accuracy: Pay close attention to every detail as you write your process analysis essay. Aim to satisfy your reader's expectations fully. If in doubt, ask questions to ensure you cover every detail accurately.
Process Analysis Essay Outline
A process analysis essay outline serves as the foundation for organizing and presenting your research and writing coherently. It links data and supports the essay's main point and thesis, enabling you to focus on the most interesting aspects of the process analysis essay
and maintain relevance. When creating your process essay outline, adhere to the rules and guidelines provided by your instructor. Avoid mixing points, as this may confuse the reader and hinder their understanding of the essay.
The Thesis of a Process Essay
The thesis statement in a process essay appears in the first paragraph and informs the reader of the essay's purpose. Learning how to write a thesis statement for a "how-to" essay or a process analysis essay is crucial. In a how-to process essay, the thesis statement informs the reader about the results they can achieve by following the instructions carefully, similar to a recipe. It includes the advantages of following the directions in the given order and the potential consequences of not doing so. Let the reader know about any precautions they need to take. The outcome of the directional essay should be a result.
An informational process analysis thesis explains how a process works without giving directions. Most examples of 5-paragraph process essays you find online are informational essays. They typically include an introduction, three main steps in the main body broken down into smaller stages, and a formal conclusion. This type of essay does not necessarily provide an outcome.
Difference Between a Process Essay and a Process Analysis Essay
The difference between a process essay and a process analysis essay lies in their focus and depth of explanation:
1. Process Analysis Essay: A process analysis essay thoroughly describes how to do something or how a process works. It involves explaining each step in chronological order and delving into the causes and effects associated with each step.
2. Process Essay: A process essay explains a procedure to the reader, offering either directions or descriptions of how a process works. In this essay, you don't need to delve deeply into explaining every step in the process.
Process Analysis Essay Ideas
Finding process analysis essay ideas can be achieved through brainstorming, reading, discussions with peers, or observing the environment around you. Prioritize ideas that are not overly obvious and note them down. Select a topic that strikes the right balance between simplicity and complexity to maintain the reader's interest.
In the nursing field, you can generate process essay ideas from various aspects such as diet, medication, pregnancy, hygiene, diagnosis, therapy, and more. For example, you can choose topics like "how to lose weight" or "how to cope with depression" for your process analysis essay. Stick to your chosen topic throughout the essay to ensure consistency.
Process Essay Example: How to Live a Healthy Lifestyle
Living a healthy lifestyle involves achieving physical and mental stability. In our busy lives, people often struggle to engage in physical activities like long-distance walking and end up consuming processed and junk food despite desiring a healthy life. Many search for "how to live a healthy lifestyle" on search engines, seeking guidance.
To begin with, monitoring eating habits is crucial to prevent overeating, which can adversely affect cholesterol levels and blood sugar management, increasing the risk of type 2 diabetes and heart disease. Consuming meals rich in fiber helps control overfeeding as they keep the stomach full, reducing appetite.
Creating time for exercise is vital, even with a busy schedule. Dedicate thirty minutes to an hour for activities like evening runs, aerobics, or low-intensity cardio at least five days a week. Regular exercise suppresses appetite and promotes mindful eating. It's essential to stay hydrated and consume fruits, which provide carbohydrates, vitamins, minerals, water, and antioxidants that protect against cancer, diabetes, and heart disease. Gradually, your body will become healthier and fitter.
Moreover, skipping meals reduces the body's energy requirements, leading to fewer calories burned when regular food portions are consumed. Meal planning enables control over food consumption and helps avoid overeating. If you need to snack between meals, opt for high protein and high-fiber snacks.
Living a healthy life involves monitoring eating habits, exercising regularly, and implementing meal planning to make healthy choices. It is a choice you make to ensure a happier and healthier life. Early adoption of these habits in adulthood prevents health issues in later years, caused by experimenting with alcohol, cigarettes, skipping meals, and lack of sleep.
Conclusion
A process essay provides a systematic explanation of a procedure or task, guiding readers through each step in chronological order. By adhering to a well-structured process essay outline, you can effectively communicate the process to your audience.
If you encounter challenges with process essay writing, don't hesitate to seek assistance from our experts at Customnursingpapers.com. We offer affordable and customized process essay writing services to help you achieve academic success. Our team of qualified writers covers various disciplines and can provide you with process essay examples, topics, and samples that meet your instructor's requirements. Don't let the burden of essay writing overwhelm you; reach out to us, and we will guide you through the process.