During Phase III clinical data management, approximately 3.6 million data sets are gathered, three times more than a decade ago. Phase III has followed the same routine for decades. The process begins before the medicine or therapeutic approach is approved, can run for years, and can involve as many as three thousand people.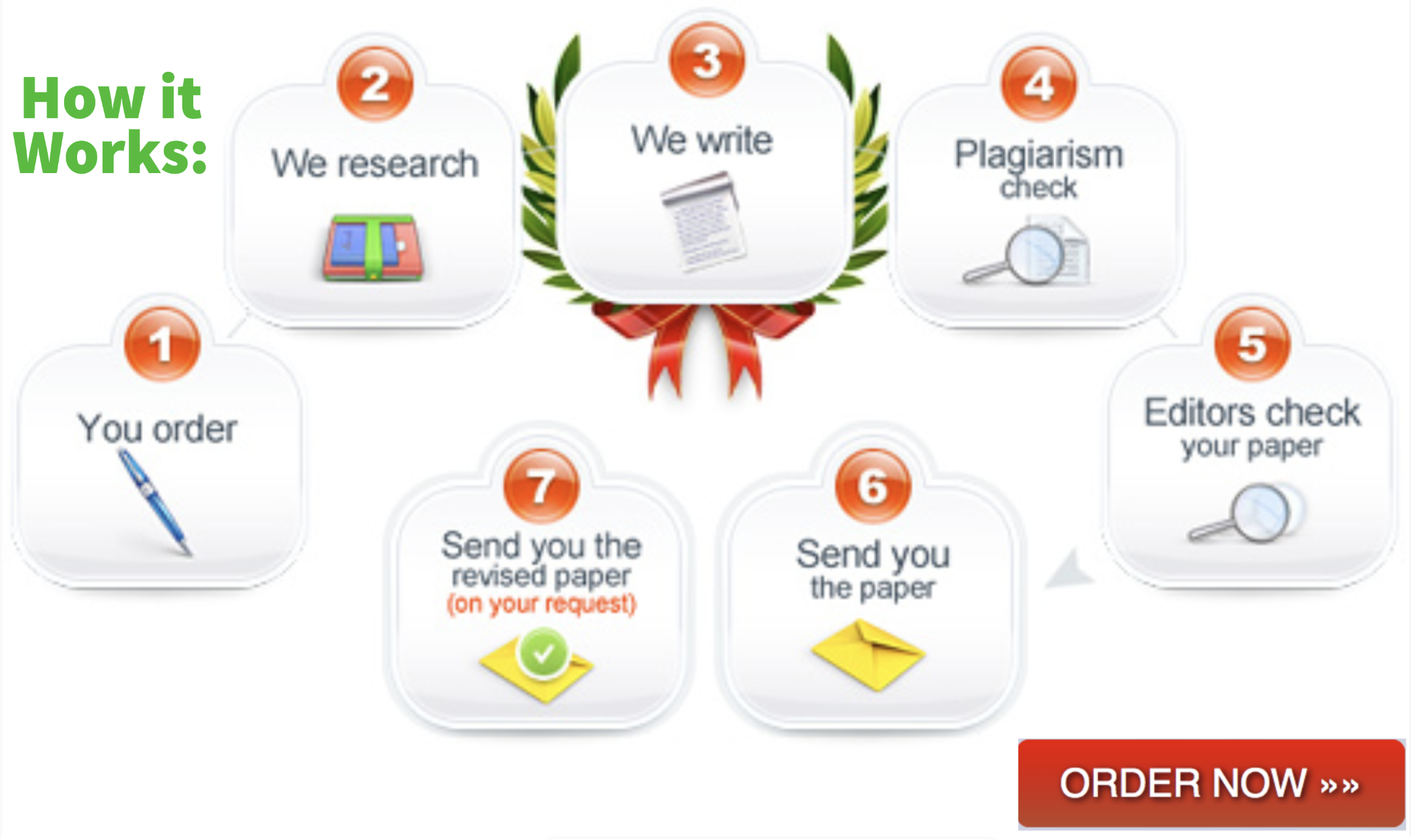 Quality control in clinical data management uses extensive drug development programs focusing on rare diseases and genetic data, which all contribute to clinical data management. This guide will help you understand user acceptance testing in clinical data management, edit checks in clinical data management, and the definition of clinical data management. Let's begin by first explaining what clinical data management is.
What is the definition of clinical data management?
Clinical data management (CDM) is a set of methods that handle information collected during medical research. Its purpose is to guarantee the authenticity and reliability of data and its conformity with company policies and government mandates. The CDM procedure also aids in maintaining consistency among key players in clinical trials:
Sponsors: These include the pharmaceutical companies, agencies, or other entities responsible for starting, supervising, and funding the trial.
Control research organizations (CROs): These are organizations hired by the sponsors who carry out the study's design and execution.
Sites: Locations responsible for managing the collection of data from trial participants
Clinical data management is essential in determining the efficacy and safety of any given therapy, diagnosis, or technique of disease prevention. It can drastically reduce the time needed to introduce a new medical product if done correctly.
Steps and processes a clinical data management
Initial CDM activities begin during the design phase of a clinical trial when a protocol outlining the goals and methods of the study is created. Data-related tasks are typically divided into:
A Clinical Data Manager (CDM): the roles and responsibilities of a clinical data manager are to take charge of the whole CDM operation and to manage the parties involved in the operation.
Someone who works with databases as a programmer or designer
Data entry experts.
A professional medical coder who uses industry-standard codes to record medical information such as patient diagnoses, procedures, and complications.
A quality control professional
In the section below, we will examine the data management process.
1.      Data management plan design
Data management plans help outline the CDM lifecycle's processes, activities, milestones, and outputs. The document provides a guide for managing information and minimizing risks. One more crucial role is to keep everyone informed about what is going on with the trial as it progresses.
Before enrolling the first participant, the DMP must be completed as part of the trial's design. This will guarantee that information is gathered in a standard format and is properly cataloged. The plan is not set in stone, but it will need to be revised as the experiment progresses to account for any new information or circumstances that may affect data management.
2.      Electronic case report documents format
A case report form (CRF) is a paper or digital questionnaire used to gather information from trial participants and submit it to trial sponsors. Each study project has its unique document that is drafted in compliance with the following:
The test procedure
Suggestions from the Clinical Data Acquisitions Standards Harmonization (CDASH). The Clinical Data Interchange Standards Consortium creates these standards to facilitate communication across different sectors. For example, let's assume that CDASH mandates a dd/mm/yyyy format for recording dates.
Data managers work with a database developer to design data entry screens and electronic case report form (eCRF) layouts. There are typically multiple iterations of reviews before the design is finalized.
3.      Clinical test database format
The information gathered from a clinical trial is recorded and arranged in rows and columns to form a database. In particular, it is tailored to fit the CRF format. Case report forms' questionnaire structure is stored in the database.
Some information gathered from questionnaires can be classified into useful categories to help reduce the amount of data stored. Professionals in the field of database design elaborate procedures for decoding or mapping codes into CRF components. Databases are tested using dummy data in a safe, non-research context before being released into the production (study) environment.
4.      Conduct clinical trials using electronic data capture
We have already established that CRFs are the primary means of collecting information in clinical trials. Clinicians or data entry specialists typically collect participant information for report forms during office visits. In recent years, medical sites have stopped being the major data capture center.
Data from paper-based questionnaires must be entered by hand into printed forms before being uploaded to the database. Using eCRFS, data is entered into the computer from the get-go, and some areas can be completed automatically thanks to robotic process automation (RPA) systems that receive data from medical devices or EHRs. At any rate, the data validation process is required for all information entered into the forms and eventually entered into the clinical database.
5.      Data validation: verification of sources, data anonymization, and editing
Clinical data management validation entails a series of checks designed to detect problems with the data's credibility, consistency, readability, or integrity. The following procedures are involved:
Editing verification software
Database designers build edit checks into eCRFs, which compare data entered against predefined numerical and logical standards. The paper will not include improbable values if this is done. For instance, if the system is set up to deal with temperatures in Fahrenheit, a check for the body temperature field might reject any data that falls between 95 and 105.
Source data verification (SDV)
The SDV method verifies data entered into a CRF with its respective source documents, such as medical records. This procedure aims to check that an eCRF accurately represents a participant's profile and includes all pertinent data.
De-identifying clinical data is required for HIPAA compliance before it may be sent to sponsors (HIPAA). This requires redacting all protected health information (PHI) from the paper.
6.      Database lock and data preservation
The database is locked after the study is completed to prevent tampering with the data. The next step is to hand over the data after it has been thoroughly cleaned and forwarded to the relevant parties so that it can be analyzed statistically, reported on, and published. None of these processes are technically part of clinical data management.
The minimum required storage period for evidence and court documents are three years. This allows for trial reconstruction and analysis after gathering information, which is useful for advancing knowledge.
Importance of clinical data management
Spreadsheets and other office software can't handle all the problems associated with healthcare data administration. Clinical data management systems (CDMS), also known as electronic data capture (EDC) systems, are necessary because they can process massive volumes of documents and are designed specifically for medical research.
It is possible to customize CDMSs for use in psychiatric research, clinical trials of medical devices, medication development, and other fields. They share the same core functionality, including the most fundamental aspects of data administration.
1.      Conformity with 21 CFR part 11
In the United States, food and medications are governed by Title 21 of the CFR (Code of Federal Regulations). Part 11 of this act establishes guidelines for using information systems by FDA-regulated businesses (the Food and Drug Administration). By following the guidelines in this paper, you may rest assured that your data will be protected and easily traced.
Controls to restrict access to the system and its contents to only those with valid credentials (electronic signatures)
Mandatory password changes at regular intervals
Audit trails, which are chronological recordings of all database activities and changes
All these measures are put in place to ensure the reliability of the system's output.
2.      eCRF professional
This component supplies a library of pre-made eCRF layouts, data entry fields, and a drag-and-drop interface for easy customization. The completed forms can be stored and used in subsequent endeavors. The editor also supports programmable edit checks in the designer.
3.      Query clinical data management
During clinical studies, sponsors may send researchers questions asking for more information. These requests are issued during the examination of the data, before locking the database, and are meant to fix any discrepancies or mistakes that have been found. It's easier for data managers, sponsors, and other interested parties to talk to one another, thanks to the query management function.
4.      Monitoring
Some of the features of the monitoring system are the ability to set up alerts at predetermined intervals, record undesirable events, and send those alerts directly to the sponsors.
5.      Medical coding support
The code search, cross-coding system mapping, and error-checking processes are all streamlined by this module.
6.      Importing and exporting data
The ability to combine data from multiple sites is made easier by some systems. The data export function converts trial database information into formats preferred by analysts and mandated by research sponsors and regulatory bodies.
What are the tools used in clinical data management
1.      IBM clinical advancement tool
IBM Clinical Development (ICD) is a comprehensive cloud-based system designed for large-scale, decentralized studies that can collect data from various sources. The trial data management cycle is the beginning of what it can do as it generates analytical reports.
ICD's advantages lie in its dependability, extensive library of pre-built forms, user-friendliness, and adaptable, modular design. Select and pay for only the capabilities you use. IBM Watson's AI prowess is utilized to aid with the medical coding process.
It's important to remember that a programmer is required to initiate a test. Users have also noted the system's exorbitant price of ownership, which makes it unaffordable for new ventures, as well as its antiquated user interface and slow customer assistance.
2.      Oracle's clinical research suite is ideal for helping with past studies.
A CDMS on the market has been around for quite some time and consists of three different yet complementary systems. These systems include:
Oracle Clinical's automated trial protocol creation, data validation, and report generation.
Oracle Remote Data Capture is an Electronic Data Capture system that includes a layout editor to make collecting forms.
A centralized Thesaurus Management System for integrating medical terminologies.
The suite, built on top of the Oracle database, is highly stable and widely regarded as one of the most effective methods for manually collecting data. Data entry is a necessary but challenging task and a time-consuming process. The  Oracle isn't designed for startup businesses with limited resources.
3.      Castor EDC: a cost-effective strategy for accelerating prototype construction
Castor EDC's ability to drastically reduce clinical trial construction time led to its rapid adoption in 90+ countries. Making electronic case report forms (eCRF), assigning study roles, and adding new users are all made easier by the system's user-friendly interface. Electronic health record (EHR) systems, medical devices, and wearables can all contribute to the data, which can be seamlessly linked.
You can expect assistance from a qualified professional within 30 minutes during an emergency. The platform's low cost makes it practical for startups to use. It has limited functionality and export options compared to more comprehensive and costly alternatives.
TrialKit tool
TrialKit is a web and mobile app for virtual, decentralized research. Companies may establish eCRFs without coding expertise thanks to a collection of pre-made templates and a drag-and-drop CRF builder, allowing them to begin trials in days rather than weeks. The software may readily incorporate data from wearables such as Fitbit, Apple Watch, and electronic health records.
Challenges impacting clinical data management using this tool include the platform's steep learning curve, which might be a setback. One more common con is that there is poor functionality.
Guidelines and regulatory requirements for clinical data management
We have included some tips below to help you choose and implement a CDMS to help your trial succeed.
·         Determine your alternatives for compatibility and integration
Verify that your chosen CDMS connects well with the other platforms you plan to utilize throughout the trial, such as an EHR system, a laboratory information management system (LIMS), and others. Finding a tech collaborator skilled in system integration is essential to help you deal with compatibility issues.
·         Gather more insights on how well a company supports its products
Things like how quickly problems are fixed and how well users are trained are all part of this category. Verify that the service provider will assist you with system implementation, integrations, and the creation of new features if and when you need their help.
·         Ensure that all the involved parties are contented
Get input from CROs, sponsors, employees, and technical support at the research site before executing a platform. Leverage a free demo or trial version so everyone can try out the user interface and provide feedback.
·         Focus on the basic functionalities of your tool
Extraneous functions lead to the rise of costs and make life more difficult for employees who must learn the new system. You can add new modules from the same vendor, integrate third-party technologies, or employ customized programming to increase capabilities as your project evolves and improves.
·         Compare the tool you choose to the eCRF and verify its accuracy
User acceptance testing must be performed after the electronic forms have been developed.  It is important for end users like data entry experts, clinicians, and researchers to evaluate the eCRF structure and ensure that it has all relevant variables.
·         Prepare a database carefully
The trial sponsors want the system up and running as soon as possible. A  balance must be struck between efficiency and safety. Before the investigation, take time to design and test the database. Costly and potentially invalidating software updates throughout the experiment could compromise the results.
Closing note
Our professional writers deserve a token of appreciation for providing cheat codes on how to write a clinical data management plan of unmatched quality in this article. Improve your skills as a health practitioner by following the steps and processes a clinical data management specialist should follow from this article. At customnursingpapers.com, we can help you complete your essay on clinical data management.
Take advantage of our services today to rise as the best student in your class. Become the best healthcare practitioner in your institution by working with our professionals.
Related Posts:
OTHERS: